Admittedly, a large part of my travel experience revolves around the food involved. NYC is the go-to US destination with a variety of world-famous restaurants and we had to try out as many as possible in our 3-day trek. 
The first place I went to was Carmine's family style Italian restaurant, recommended by a family friend. The portions were huge. One dish could've easily fed 3 people! We chose to go with the Hot Antipasto Platter (photo below), and the Chicken Marcella.  The antipasto was a great way to try a bunch of different dishes without committing to the massive portions involved per dish. The one thing I wish we'd been able to try was a pasta dish, but we had no chance of doing that for lunch with only 6 people and two of these gigantic dishes. Both dishes were delicious, we almost thought about going back to the same restaurant the next day to try something new (which is a big deal when you're only in the city for 3 days).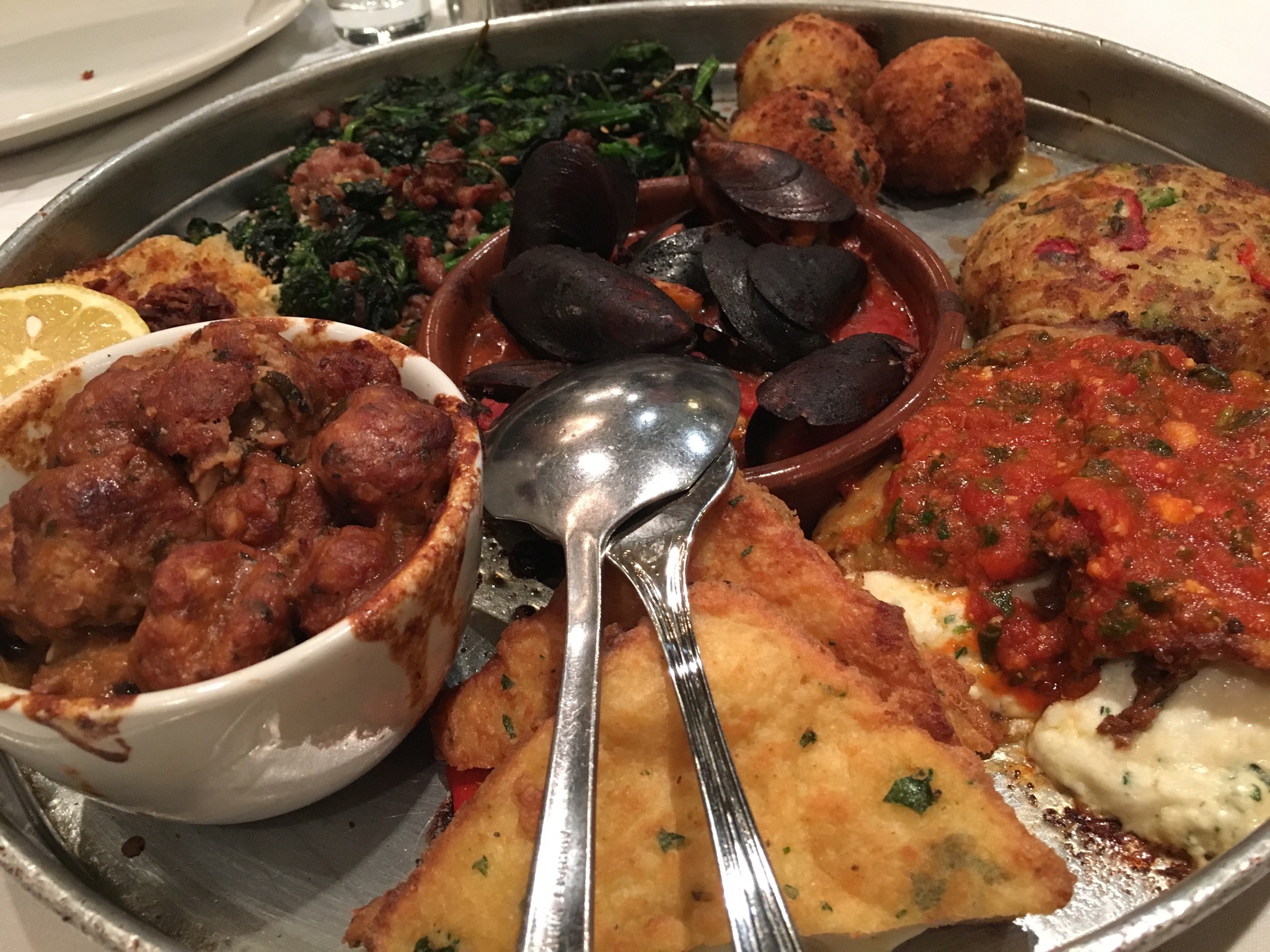 Next up on the menu is Japanese BBQ. We went to Gyu-Kaku because my parents happened to walk-by it the night before and found some good Yelp reviews. Japanese food is my favorite, and this place lived up to my high expectations. I love DIY-type restaurants where you get to cook the meat yourself. If you're a big fan of Korean BBQ, I'd highly recommend trying Japanese BBQ. We ordered a family platter for four and had full bellies for the rest of the night.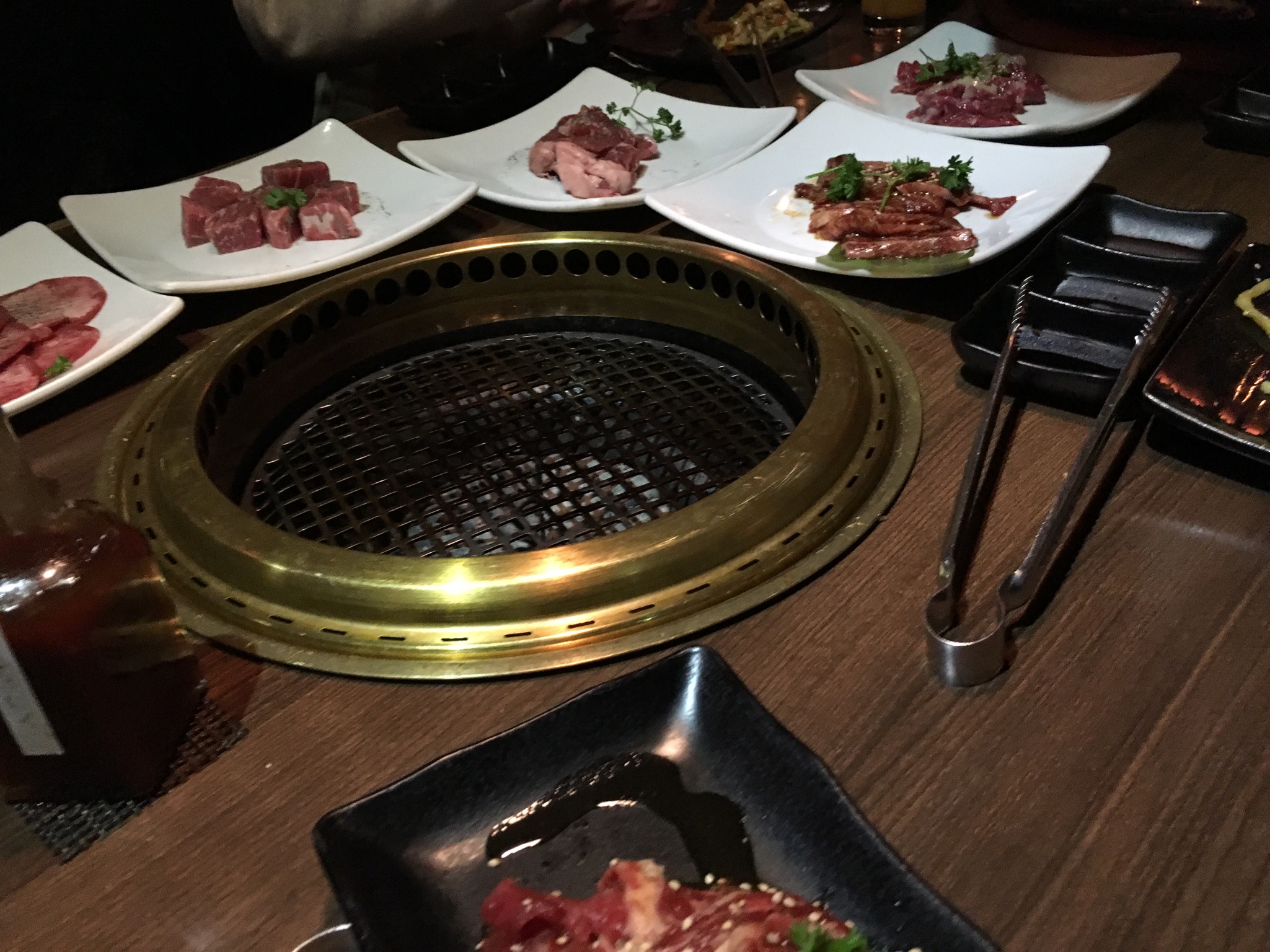 Our next food destination was also Japanese, this time Ippudo Ramen from the recommendation of a friend that previously lived in New York. This ramen place had raving Yelp reviews, and I'm always down to try a good bowl of creamy ramen. For an appetizer we ordered tiny fried fish, which I thought were like the Japanese equivalence to french fries. Salty and crunchy, but not fishy at all, we all loved the little fishy fries.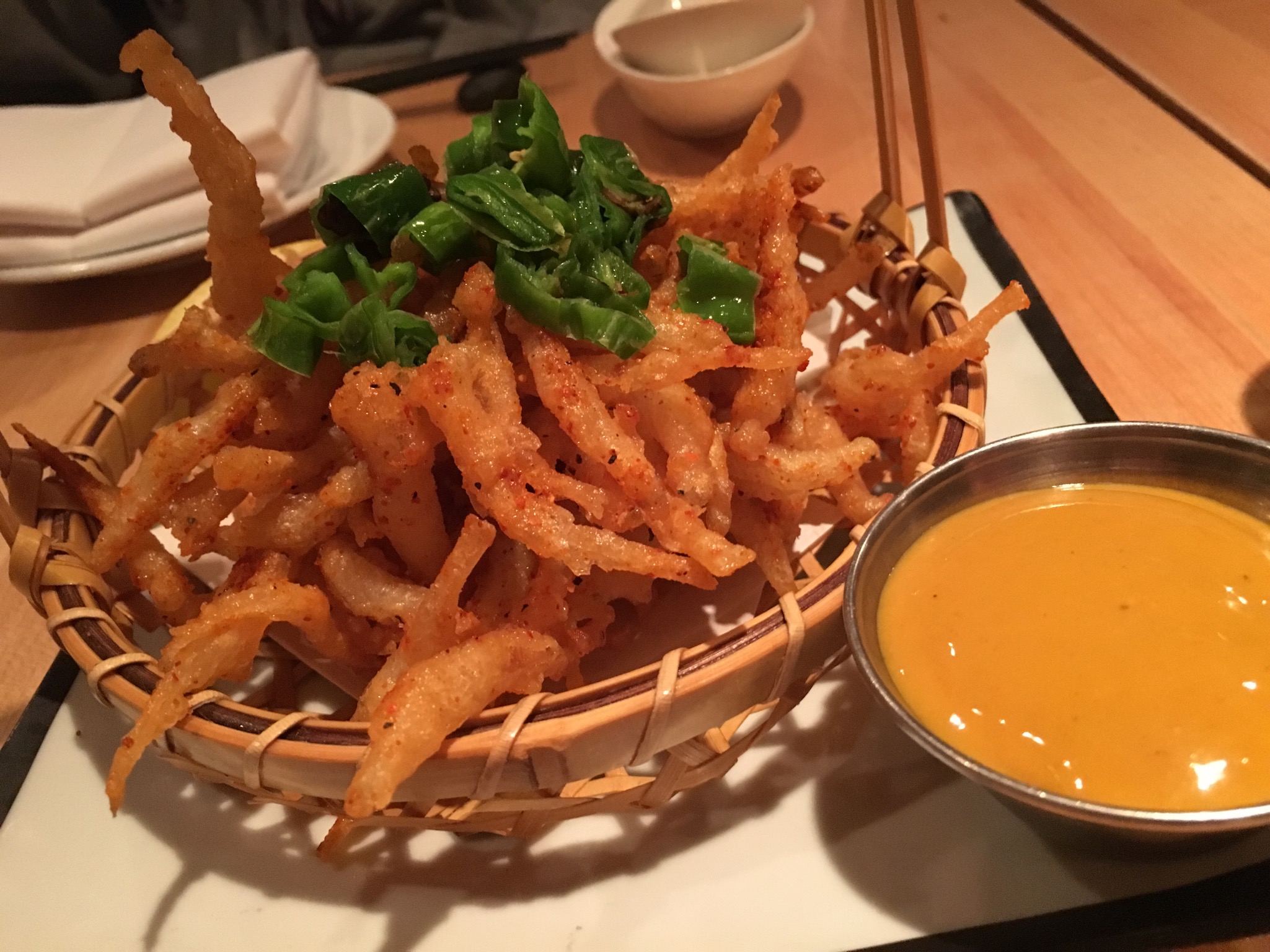 Here's the classic bowl of ramen with the half-cooked egg inside. As someone who has always hung onto dreams of ramen straight from Japan, I'd say this bowl gave it a run for it's money (although not quite as good as the real thing).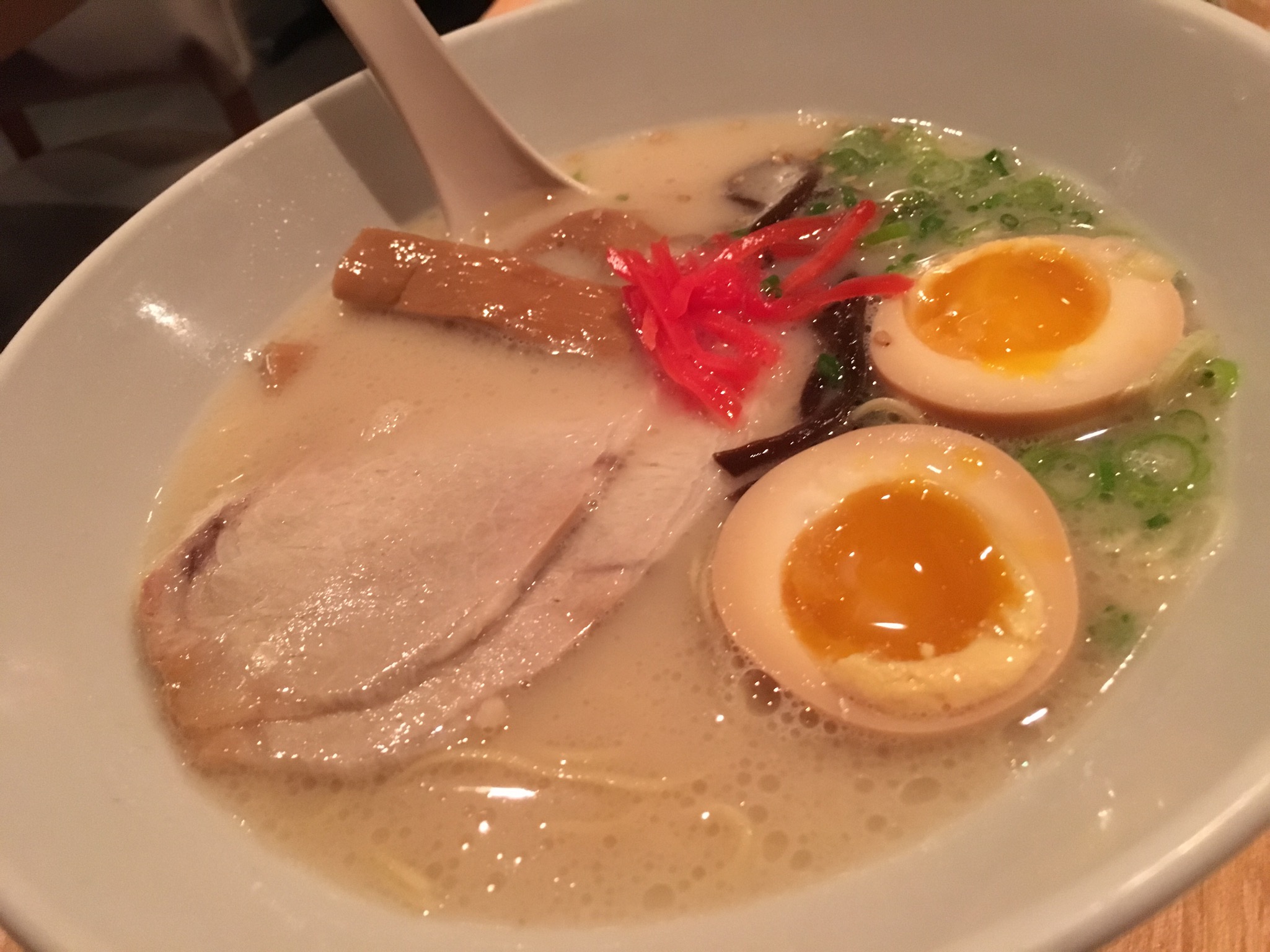 Our fourth major food pitstop was the famous Carnegie Deli. This place has a line out the door at 11am (which is why we went at 10:30). The walls are lined with photos of celebrities who stopped by for a specialty sandwich (featured below).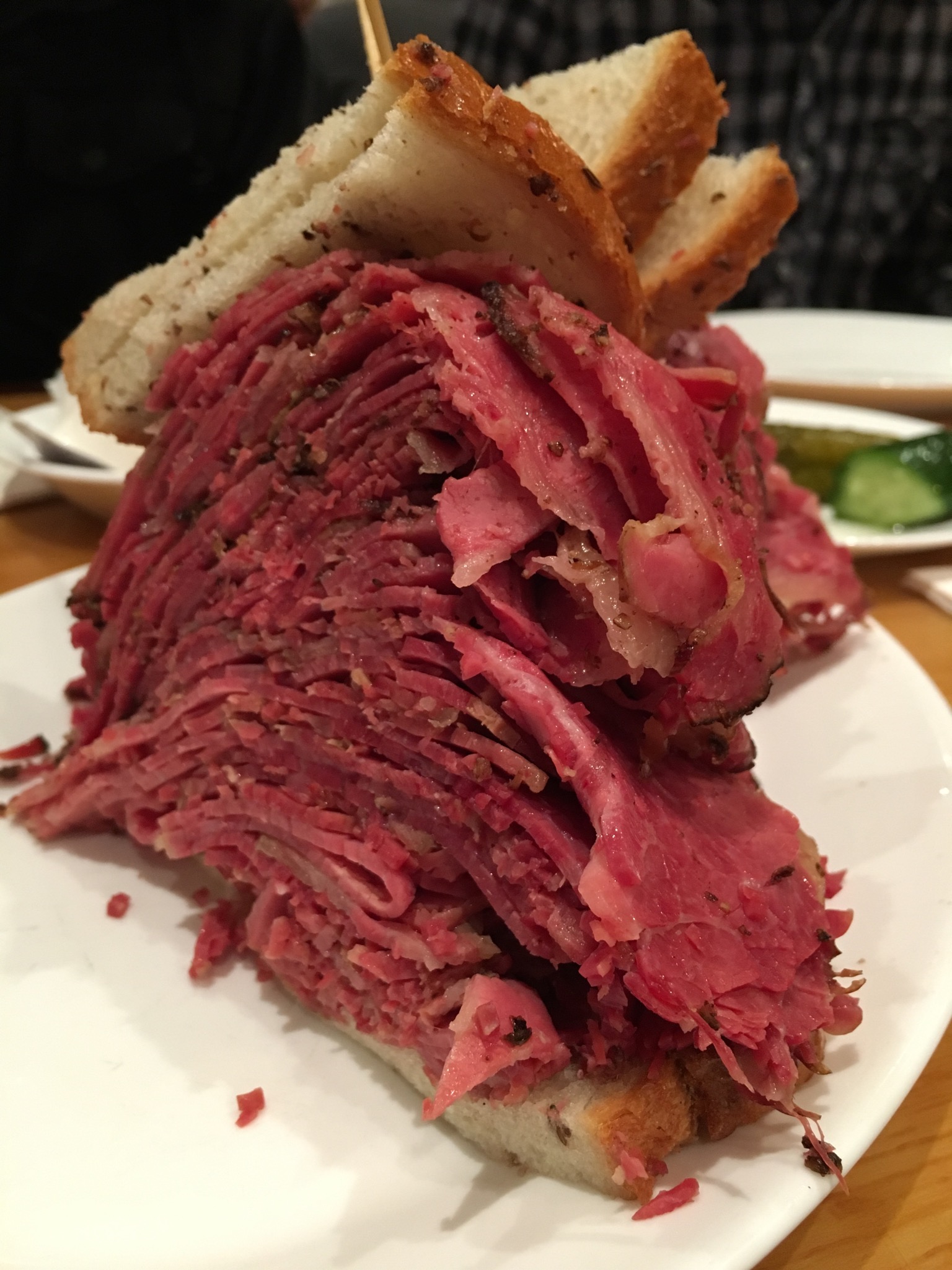 This classic pastrami, corn beef sandwich is the most raved about item on the menu, but I personally veered in another direction. My parents shared the sandwich above and were extremely full (and happy) when finished.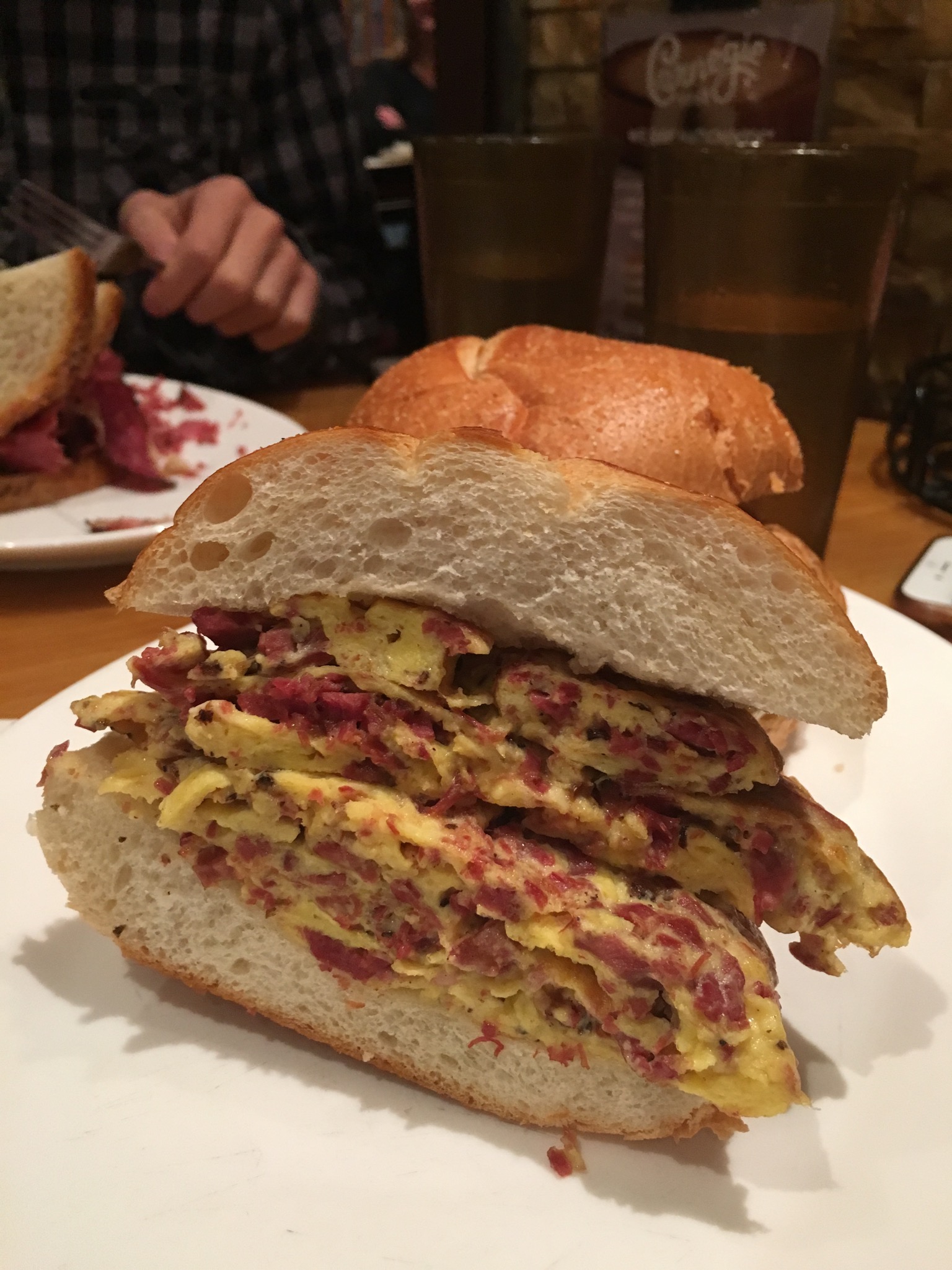 Instead I opted for the pastrami/corn beef omelet sandwich. It was more of a breakfast item since we were there so early, and it was delicious (but impossible to finish), and I'm not sure I would've waited in a massive line for it. My personal favorite part of the meal however, was the dessert.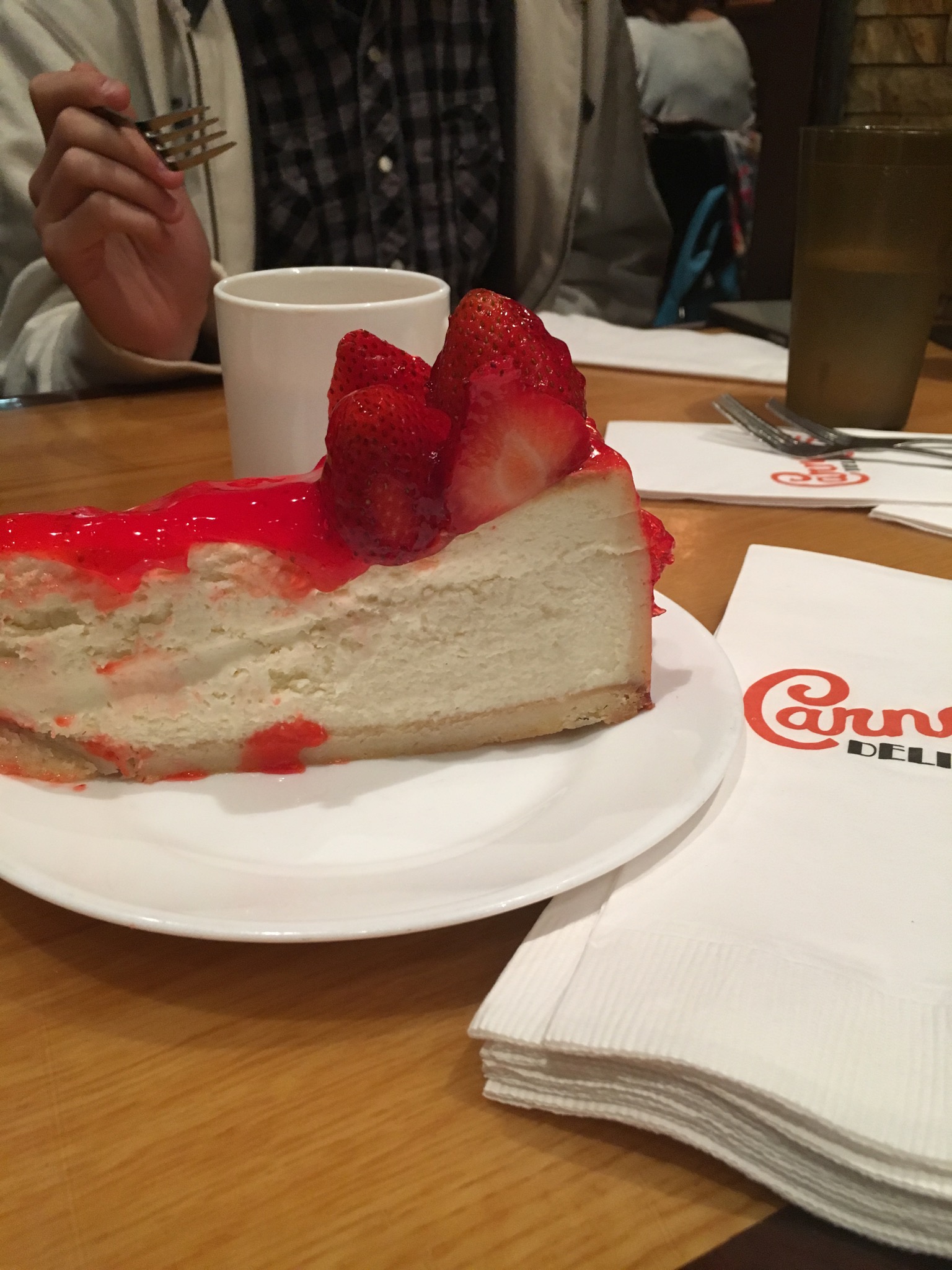 Classic strawberry New York cheesecake: we had to say we did it at least once on our trip. This was amazing cheesecake. The best part for me was the crust– rather than the typical graham cracker crust, it was cookie dough. Yum. My mom insists her cheesecake is better, because she does a fluffier take on it, but I definitely fell in love with the Carnegie crust.
Right before our Broadway trip, we ran to Pokéworks, a build-your-own poke bar…not kidding. It was practically our heaven. I created a salmon poke salad with shoyu dressing and tons of topics. Unfortunately, I ate it so fast I forgot to take photos, but see photos below from their website.
If you're a big fan of sashimi or poke, I absolutely would put this on the must-do list. Why can't we have a Chipotle-style poke bar in Seattle? Please?
Last but not least, I tracked down the popular Wafels & Dinges truck in Central Park for a chewy Turtle waffle to-go. This waffle was fantastic, but I wish I had opted for a fruitier option. Mine was topped with dulce de leche, chocolate sauce, and a whole lot of walnuts. It was yummy, but the chocolate was more overpowering than I would've liked, and the walnuts made it difficult to eat. Photo below from Yelp, it was way to hard to try to eat this and pull out a camera:
And that concludes my food diary while staying in New York City (I had one more food trip that I'm saving for another post coming soon). I ate way too much, and I have no regrets about any of it. It wasn't the healthiest trip I've been on, but you gotta try the best of the best while you're in the city! I'd love to hear about any other NYC food favorites below!