T-minus seven weeks until I'm graduated and thrown into the world of adulthood. Seven weeks until I'm financially independent, living on my own, and can no longer use the word "student" as an excuse for things. Like most other angsty millennials, I'm going to embark on a grad trip to celebrate the success of completing my university education (blah, blah, blah).
Now this trip is going to be nothing less than a chaotic three months of traveling Europe (and a brief stint in Northern Africa) with a combination of my friends that I met studying abroad in Australia. Three months sounds like a long time, but don't worry, the practical side in me ensured that I would have a job lined up when I returned, even if that meant two quarters of absolute hell in order to graduate early to make that happen. Impulsive, but logical (story of my life).
Planning three months of travel is not easy, especially when those plans consist of 16 different countries, and a combination of traveling solo to traveling with 6 friends, and absolutely every combination in between (including a detour with the parents). I'm talking messy combinations of plane tickets, hostel reservations, airbnbs, train passes, rental cars, and every other word that triggers those who hate to travel. Luckily, in the last few months of "planning", I've identified several tools to make the whole thing go down easier…
Okay, let's start off simple: Google Drive. Having one folder for us all to organize our travel itineraries in is absolutely necessary. When we first started planning the trip, we'd all ramble off a list of cities we wanted to go to (in no particular order, logical, financial, or geographical). One day I sat down and made a google doc with the start date and end date of my travels (since I was on the road the longest and left the earliest, I had to take charge of the planning). Now between these dates I started filling in the most important cities we had decided on, in the best way I could organize them by geographic location. We knew we wanted to take advantage of the Eurail pass whenever possible, so we wouldn't have to worry about committing to specific flights, worry about airport transportation, and the carry-on fees for our backpacks. Next I started adding the names of the people who would be traveling with us in each city (color coded of course). We've all been drilling away at this doc for the past few months, reorganizing when we realize we needed to change train routes, dates, or someone wanted to take a detour on their own. This "master document", as I like to call it, is probably the most visited page on my computer in the past few months (oops, sorry UW).
Tackling transportation.
Google Flights is the backbone of my flight search– I use it to make sure there are flights available at a decent price at my destinations, and to find out where the cheapest place to purchase it would be. Alternatively, you could use Expedia, but I find Google Flights a little easier to navigate (and sometimes cheaper).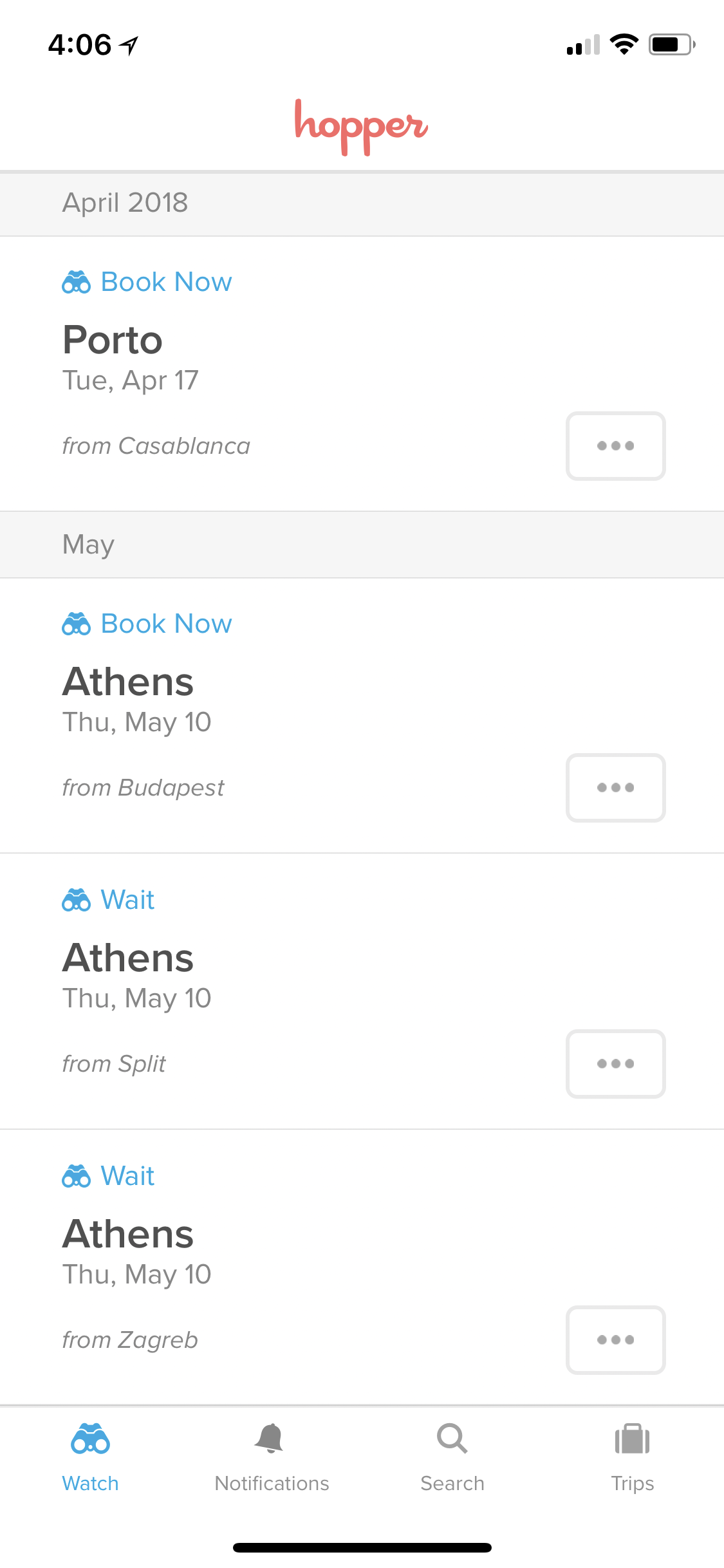 Now once I've done this searching on Google Flights, I'll search for the same exact route/date on StudentUniverse to see if I get any discount on there for being young, dumb, and broke. Most of the time, StudentUniverse is only good for long-haul flights— saying I'm booking my flight to/from Seattle. Within Europe, I've had much better luck with Google. However, StudentUniverse does frequently distribute discount codes (check out this one for $20 off your first flight).
Finally, Hopper. The beautiful app that notifies you whether to purchase your ticket now, or wait it out for a drop in price. You can add as many flights as you want to your "watch list", and it will keep track of whether the price is likely to increase or decrease. This has helped us immensely spread out our flight purchases (as students who only get paid 1-2x per month, this is appreciated for buying 8+ flights.
Now through with the flights, what about those beautiful train rides everyone claims are so easy in Europe? Take a look at the Eurail Global Passes to see if any of the plans fit your trip (you can usually buy these discounted from STA Travel as a student). My friends ended up buying the 15 ride flex pass that has to be used within two months, and it seems to work perfectly (will update once we start using them). The hardest part about Eurail is figuring out if there is actually a route to/from the cities you want to go to. Sometimes you'll have to make some extra stops or wrap arounds to get to the destination, but you can use the Eurail Rail Planner to figure that part out. It shows you time tables, train switches, and the time it will take to get from one place to another.
Next up, how to find where to stay?
I know a lot of backpackers will use CouchSurfing to find free lodging for a night or two with a local, but I haven't ventured out to do this myself. Depending on the number of people I travel with and the city itself, I vary between hostels, hotels, airbnbs, or a friend's couch (network your way around the world). With hostels, I primarily go through HostelWorld, which is basically the Expedia for hostels. I always cross reference the point ratings and the distance to city center, then choose something within my budget to book here. Quick, easy, and reliable.
For cities that are generally cheaper, or we decided to treat ourself to a "luxury" non-hostel (a.k.a. hotel), I like to use TripAdvisor to find the best value hotels, or those that are highly ranked but still under my budget. Here you'll get ratings for cleanliness, location, etc… All the important things you want to know when booking a trip.
Now, when I travel in groups of 4+ people, we tend to just split an Airbnb. At this point, you don't need to make more friends the way you would if you were in a small group (enter, hostel). But you just want your own space. This can be way cheaper if you just rent out an entire apartment or house on Airbnb!

Keeping track of it all.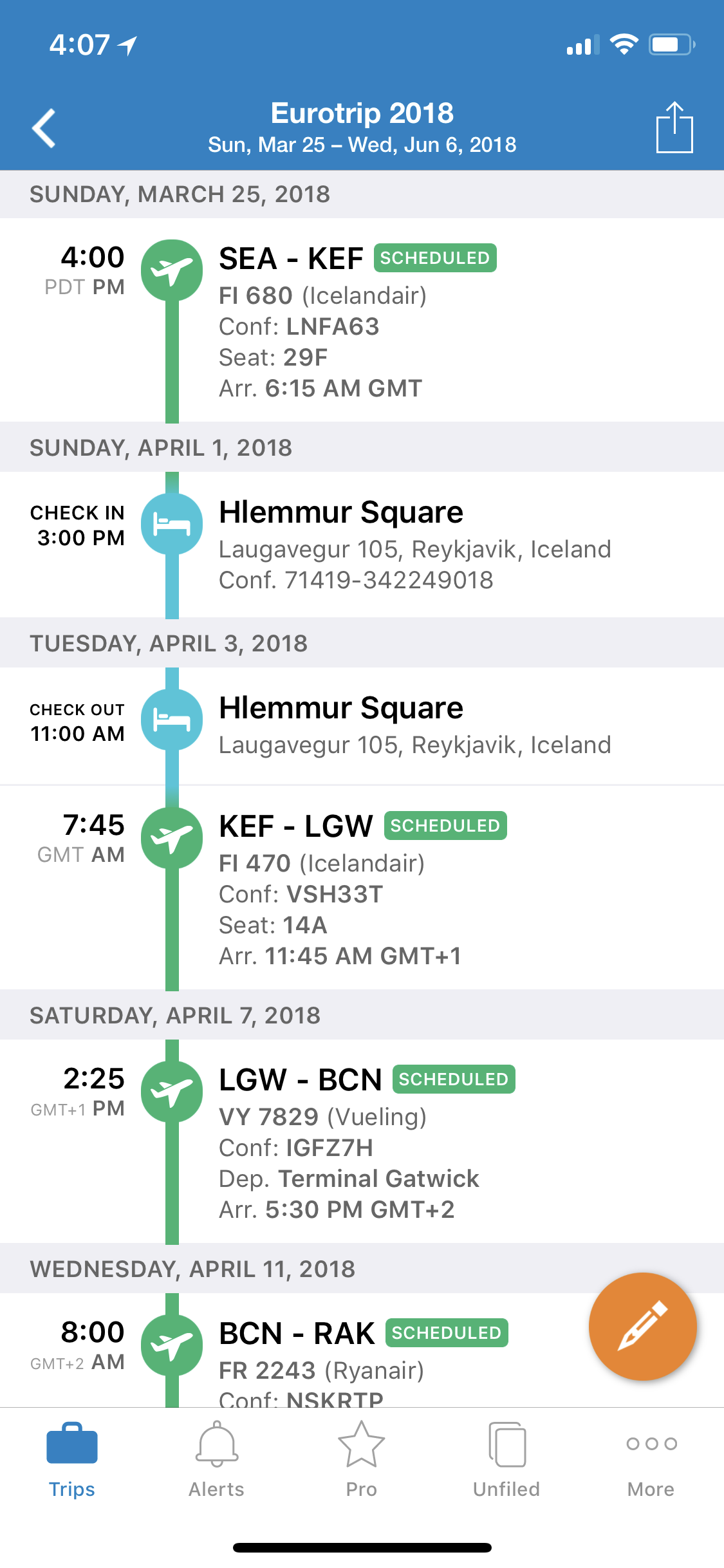 Potentially the hardest part. Now that you have 8 hostel reservations, 2 hotels, 3 airbnbs, and countless flights. How do you stay organized? I actually discovered this app because I work for the parent company (but I swear I'm not biased). TripIt allows you to add all of your flights/lodging/transportation reservations in one place, then shows you a clean calendar view of where you're going. It also gives you handy-dandy flight notifications so you know what gate and if there's a delay. If you have the upgraded version, it will even do fancy things like notify you of when to leave for the airport.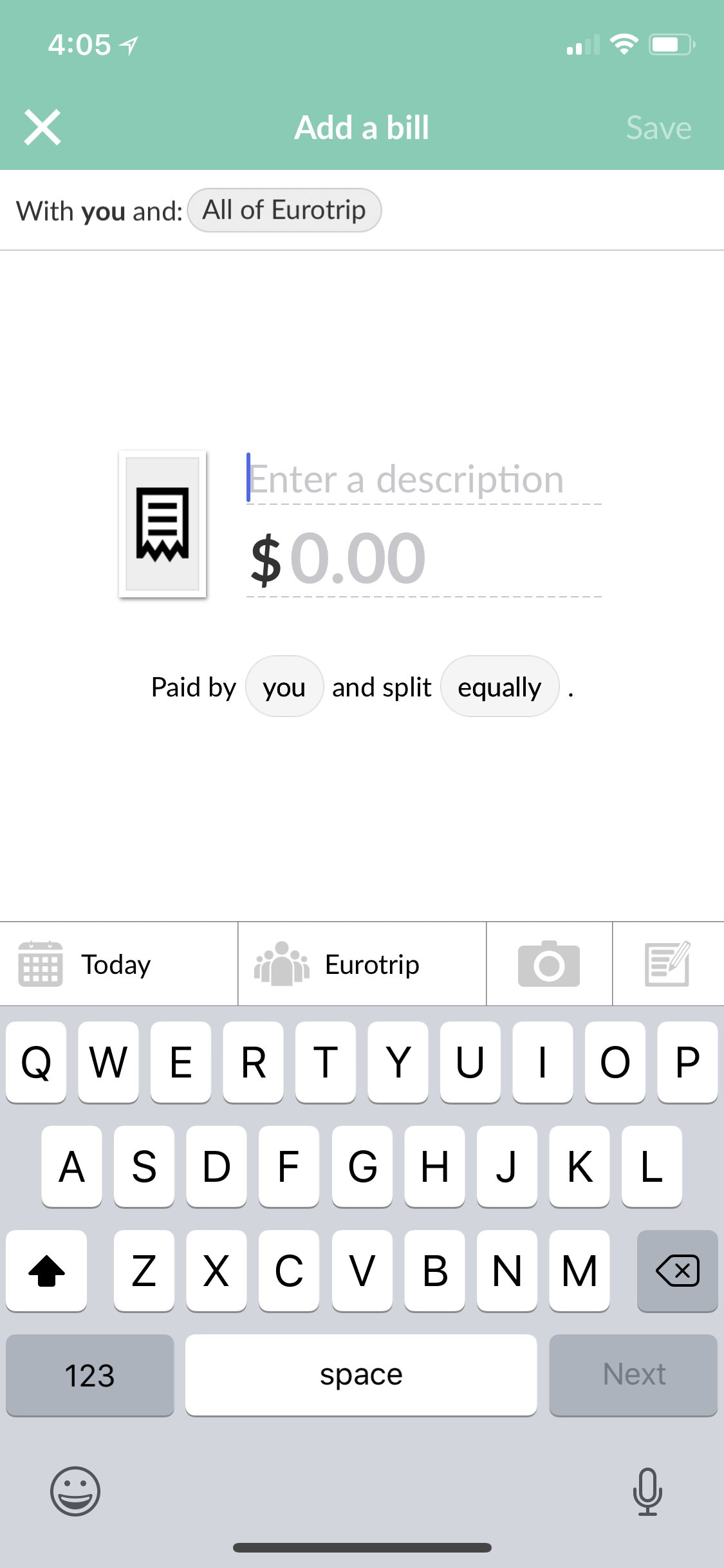 Last but not least, how can you possibly organize who's paying for what on a trip this long. Splitwise has been a lifesaver for us. Splitwise allows you to create a group with your friend where you can each add the bills that you've covered (I.e. I reserve the hostel for all 4 of us, so I add what I paid to the Splitwise tab, select which friends the hostel covered, then it breaks it down into who owes me how much). This is great so you don't have to keep trading money back and forth every time anyone books anything. Instead, it tallies it up for you, and simplifies it so you can pay it all back in the least amount of transactions possible. If I owe Emma $10, and she owes Val $10, Splitwise tells me to pay Val $10 directly. How great is that?
So there you have it, my fellow travelers. 10(ish) tools that are the only reason I have survived the monstrous planning process of three months in Europe. What other tools do you use to plan for travel?