I just returned from my Spring Break family vacation to Costa Rica, and had an amazing time. We stayed in the Nayara resort located in La Fortuna, and had a week packed full of rainforest adventures. On the first full day of the trip, we went spelunking (otherwise known as caving) in the Venado Caves. 
We took a tour with Anders from Jamacar, and he did a great job navigating us through the tricky cave paths. When I pictured caving, I pictured walking through an open cave area– I was wrong. We were crawling through tiny tunnels half-filled with water, climbing up rock formations, and ducking away from the stalactites coming from the ceiling. It was serious spelunking. These photos are not the best quality (due to them being through a waterproof iPhone case, in a pitch-black cave, lit by a flashlight), but they do represent a bit of our adventure!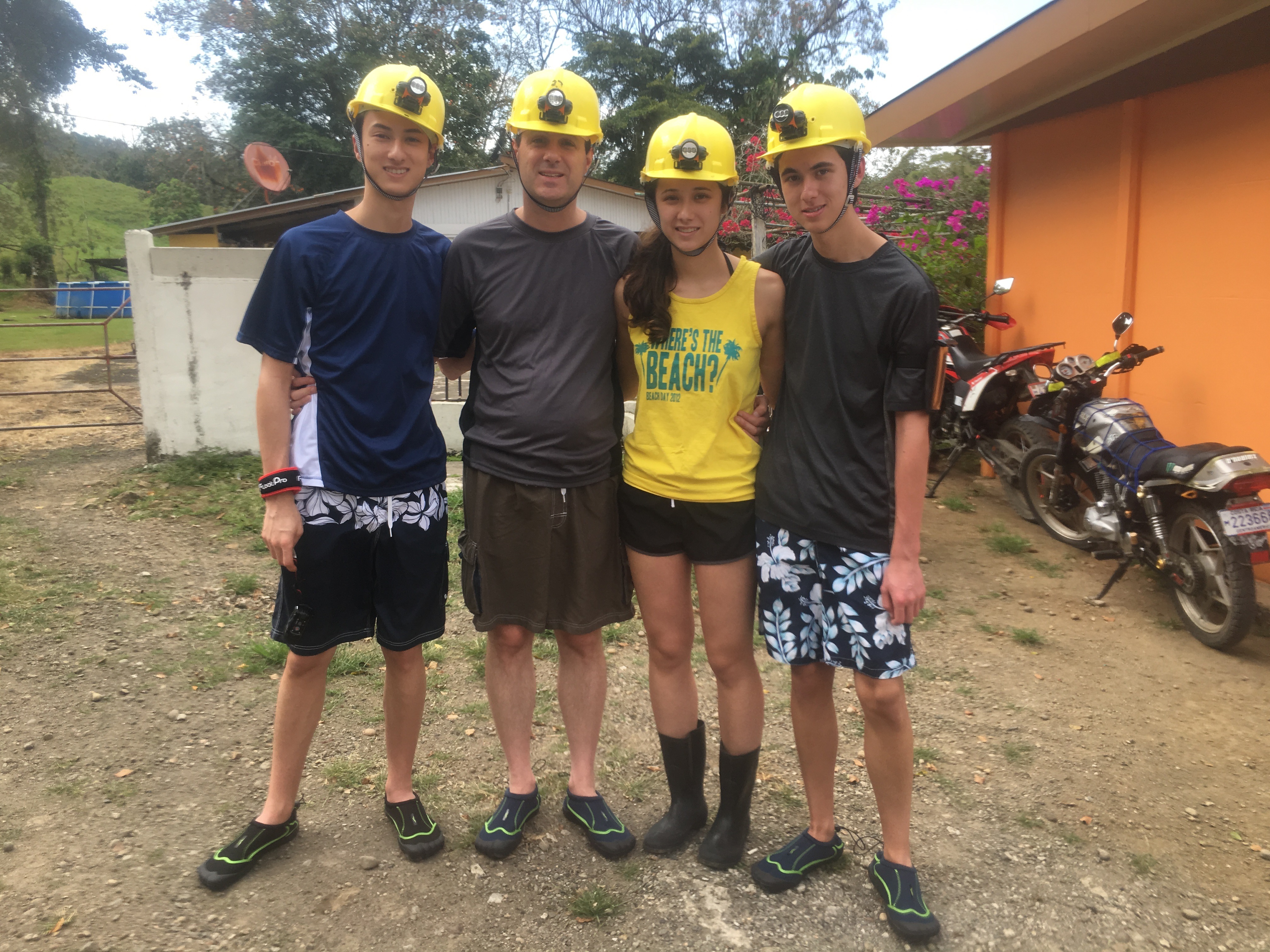 Before entering the caves. Yes, I realize I'm dressed like a Minion.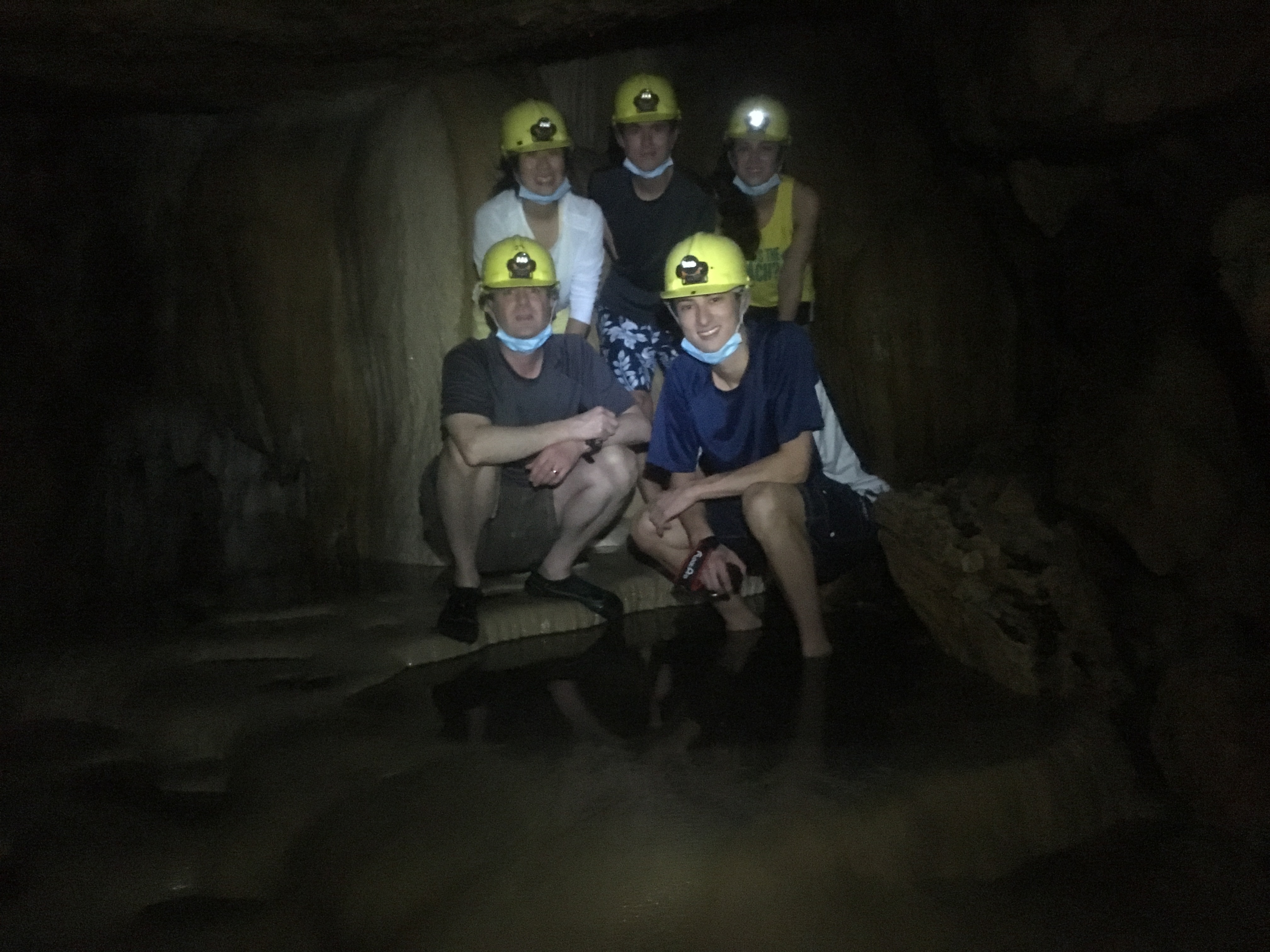 Inside the caves, in front of one of the famous stalagmite/stalactite formations, called the Papaya.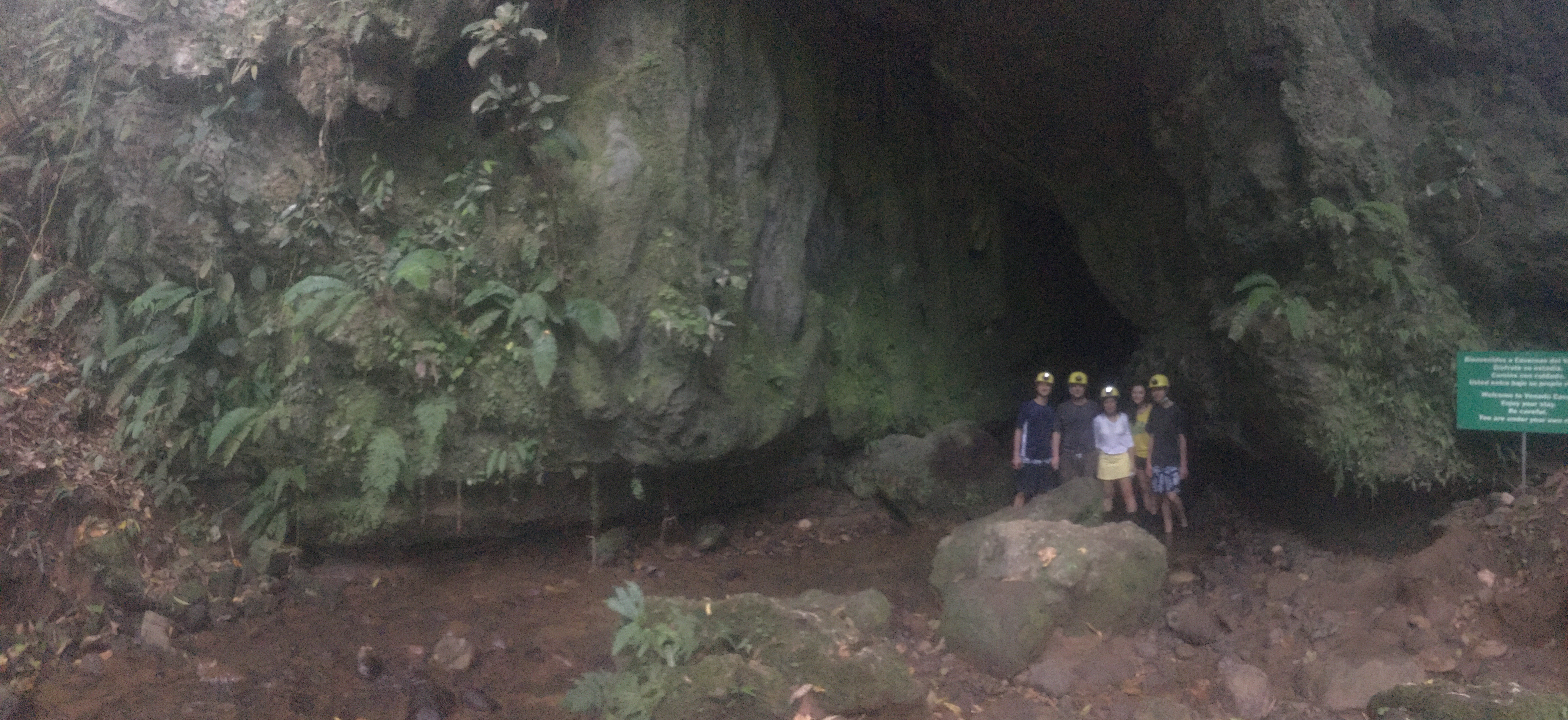 Entrance to the cave trails.
Our two our trek through the Venado Caves was amazing, a once-in-a-lifetime opportunity. I've walked through caves in China before that were gated off and lit like a tourist attraction, but I've never crawled through pitch blackness to see such beautiful untouched rock formations.