Day two of our trip was definitely designated adventure day. We began with a 2-hour tour of canyoning in the rainforest– repelling down waterfalls. After this, we were sent off with a snack to go white water rafting in a La Fortuna river.
I want to preface this by saying that I had been specifically excited about repelling off of waterfalls since we planned the trip. This is something I've always wanted to do, and it definitely took the spotlight in terms of my awaited activity list. I recently learned how to rock-climb and belay, so it was great timing with repelling techniques. The trip was a ton of fun– we had great guides and an amazing set of 7 different repels. It wasn't as physically demanding as I was expecting– I think the hardest time we had was hiking back up the rainforest trails at the end of the excursion. I completely recommend this activity to those of all ages!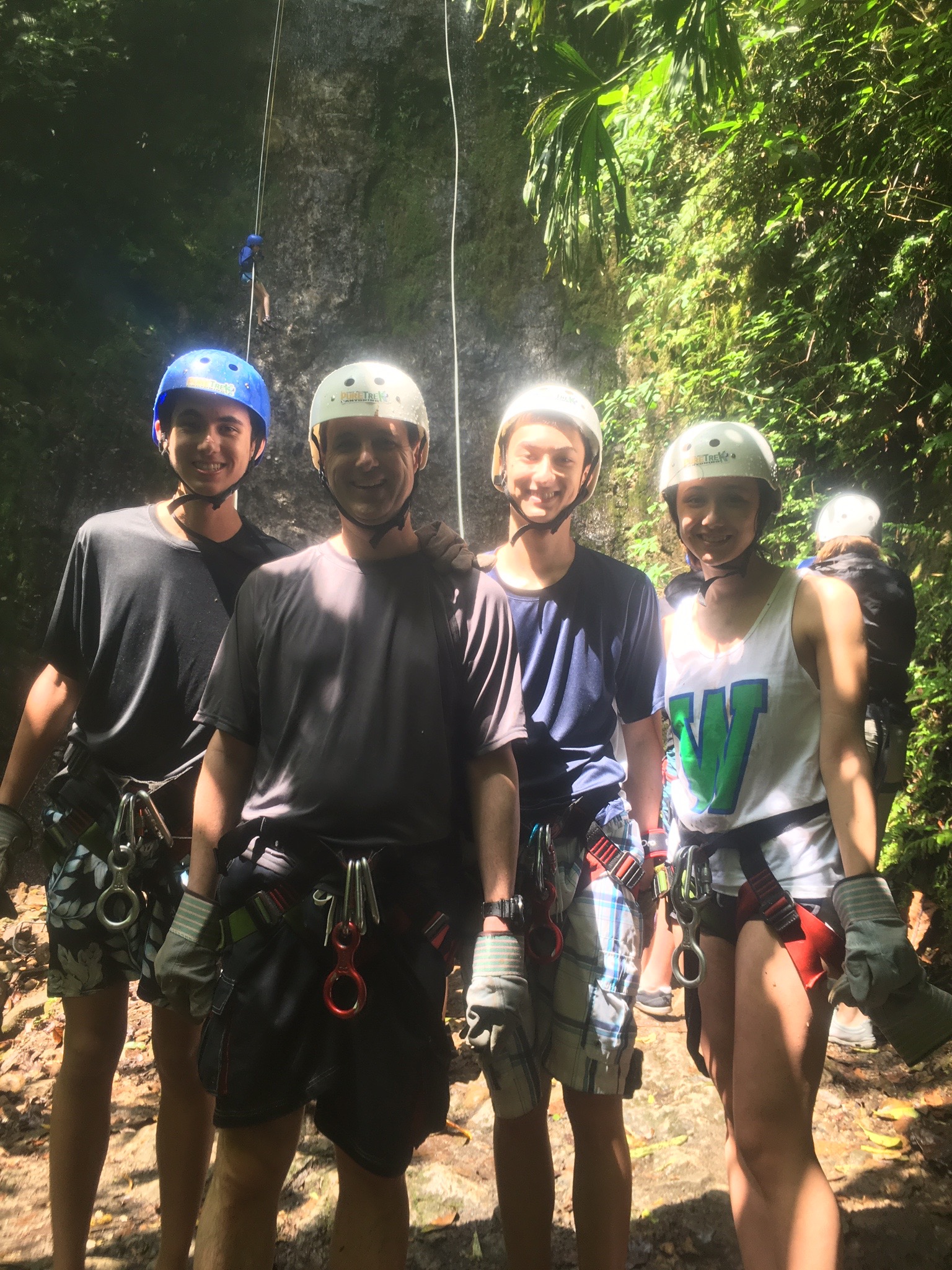 My brothers, dad, and I at the bottom of the last repel.
Next we had white water rafting. The Costa Rica tours offered for rafting designated rapids as classes 1 through 5: 1 being the tamest, and 5 being difficult and more dangerous rapids. As newbies to the sport, we chose to take our tour with class 2-3 rapids for a happy medium. This was an awesome decision, in fact, next time I'd pick an even higher class! The bigger rapids were so much fun to navigate, but it was physically demanding for your whole body to try to push the raft forward while staying on-board.
There was serious risk in falling out of the raft during the bigger rapids. At the bottom of each rapid, we pulled off to the side of the river on stand-by to help any of the people behind us who might've fallen out. Apparently, falling out is very common– although none of us did. Guides were great with safety procedures, you weren't supposed to swim in the rapids if you fall out, just float belly up down to the bottom until someone is able to help.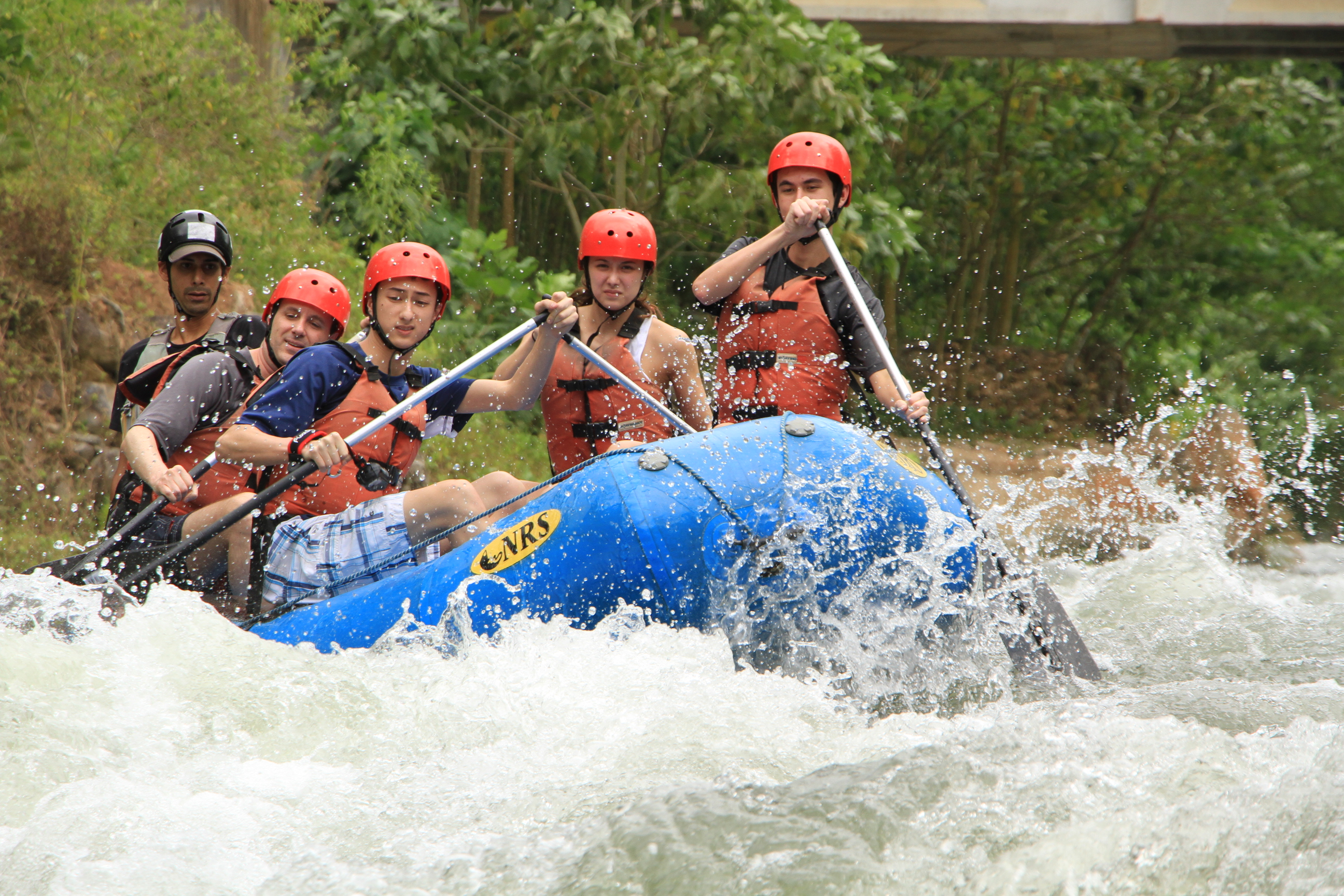 Lots of scrunched faces as we focused on all the directions to stay afloat and fight the rapids.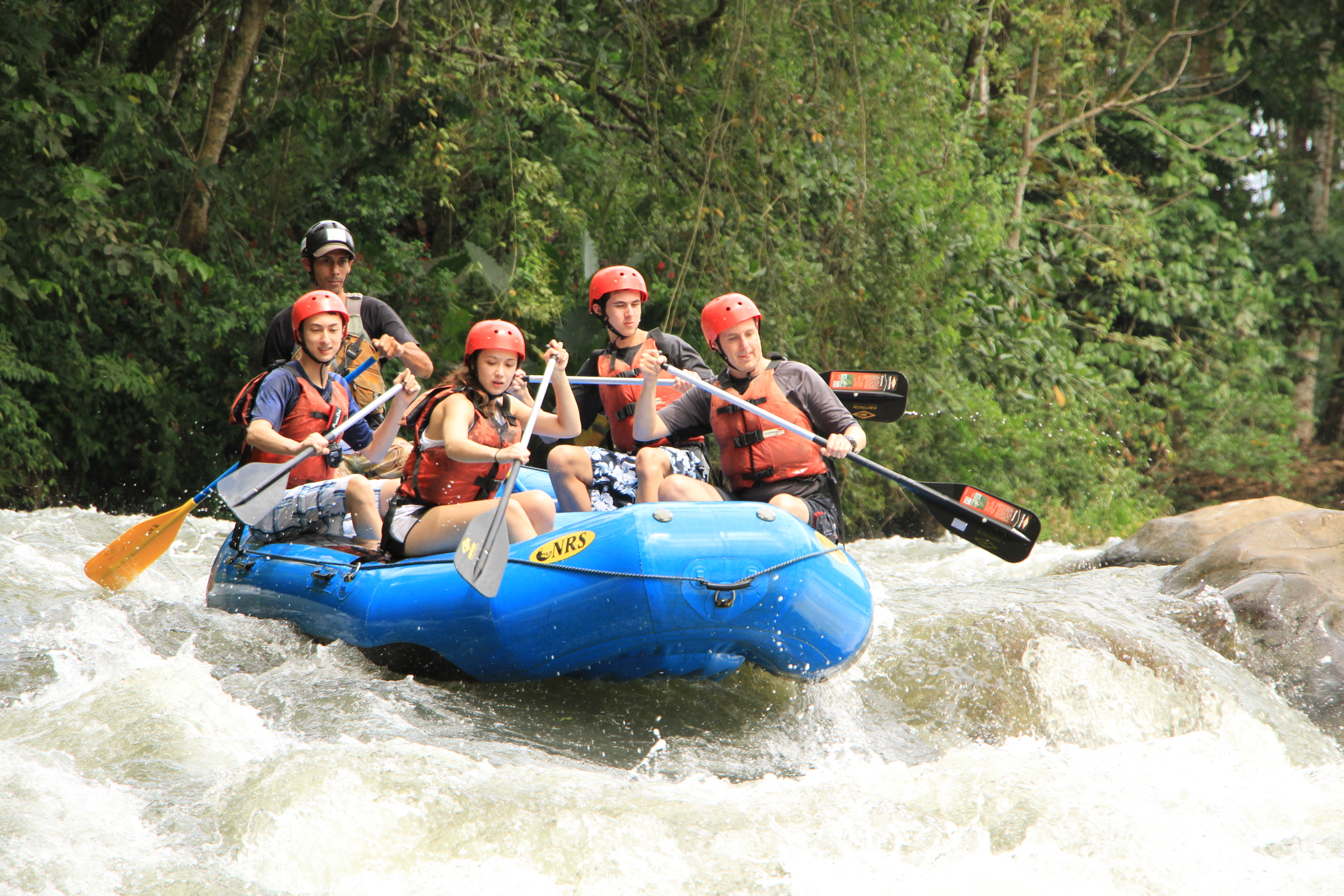 Approaching the large rapids.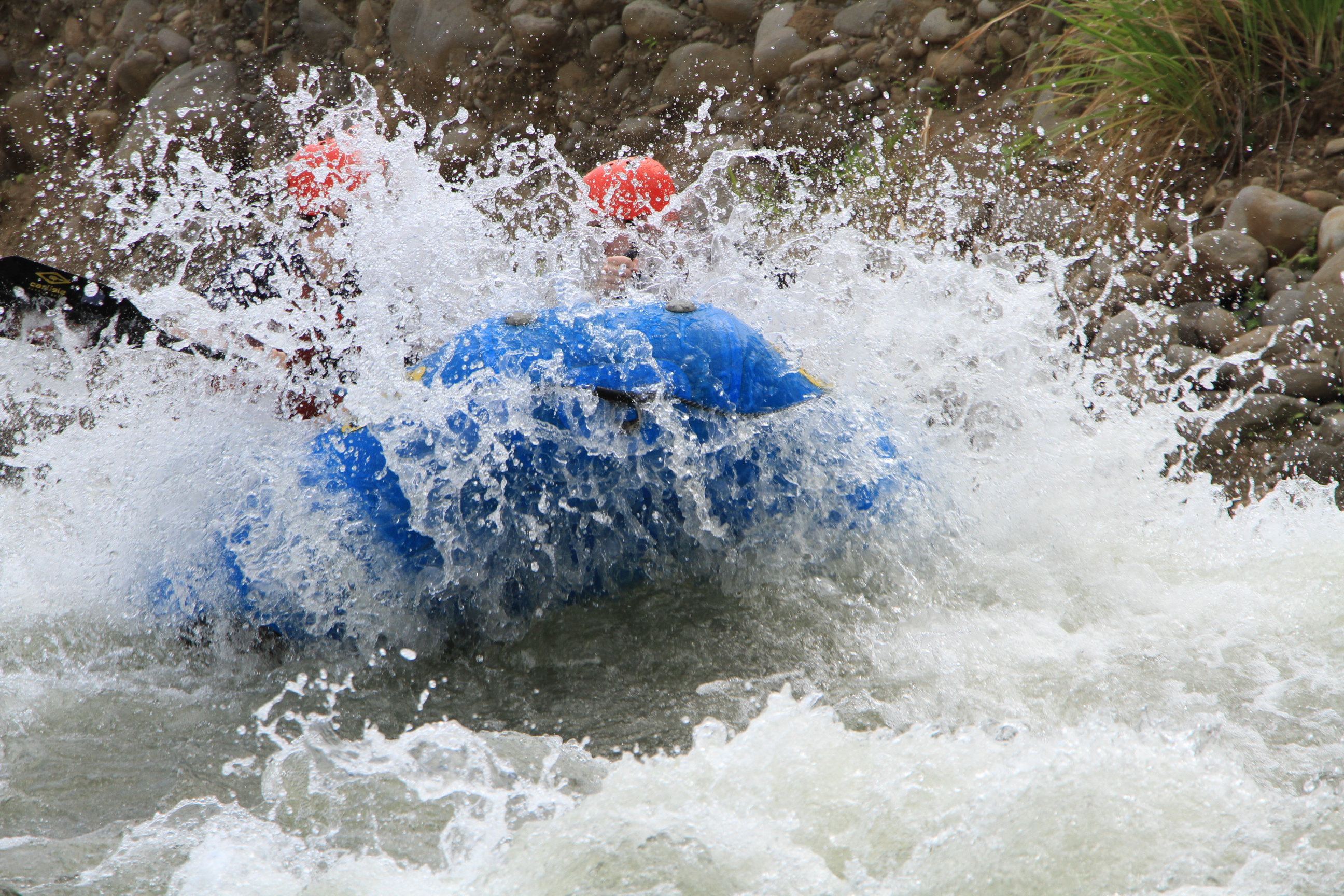 A view of how strong the rapids are against the float.
Notice how we're actually sitting on the SIDES of the raft, not the center! This was completely shocking to me, as I always thought there were benches to sit on. This was absolutely the highlight of my trip– I didn't expect to have so much fun (and be so sore afterwards)! If I could recommend one thing to those traveling to Costa Rica, it would be this. Unfortunately, my mom didn't participate because she's afraid of water and doesn't know how to swim. If you can muster up the courage to fight the rapids, or even go for a lower class like 1-2, this is an amazing opportunity.