I just posted my Manhattan Food Diary, but I left out one little detail– rainbow bagels. THE rainbow bagels, from The Bagel Shop in Brooklyn. After seeing this pop up on BuzzFeed a couple months ago, I knew I had to track down these beauties while I was in the city.
All of the Yelp reviews said to arrive before 10am whatever you do, to avoid the massive lines. So indeed, we woke up at 8 to get there by 9, and there was no line at all. That being said, the bagels weren't ready yet. Turns out they had a massive order to complete that morning before they could bake the rainbow bagels, and the wait was estimated to be an hour– go figure. Luckily, we got seats at the bar (5/7 of them, sorry to the local bagel eaters), and they let us hang around and wait for the infamous beautiful bagel.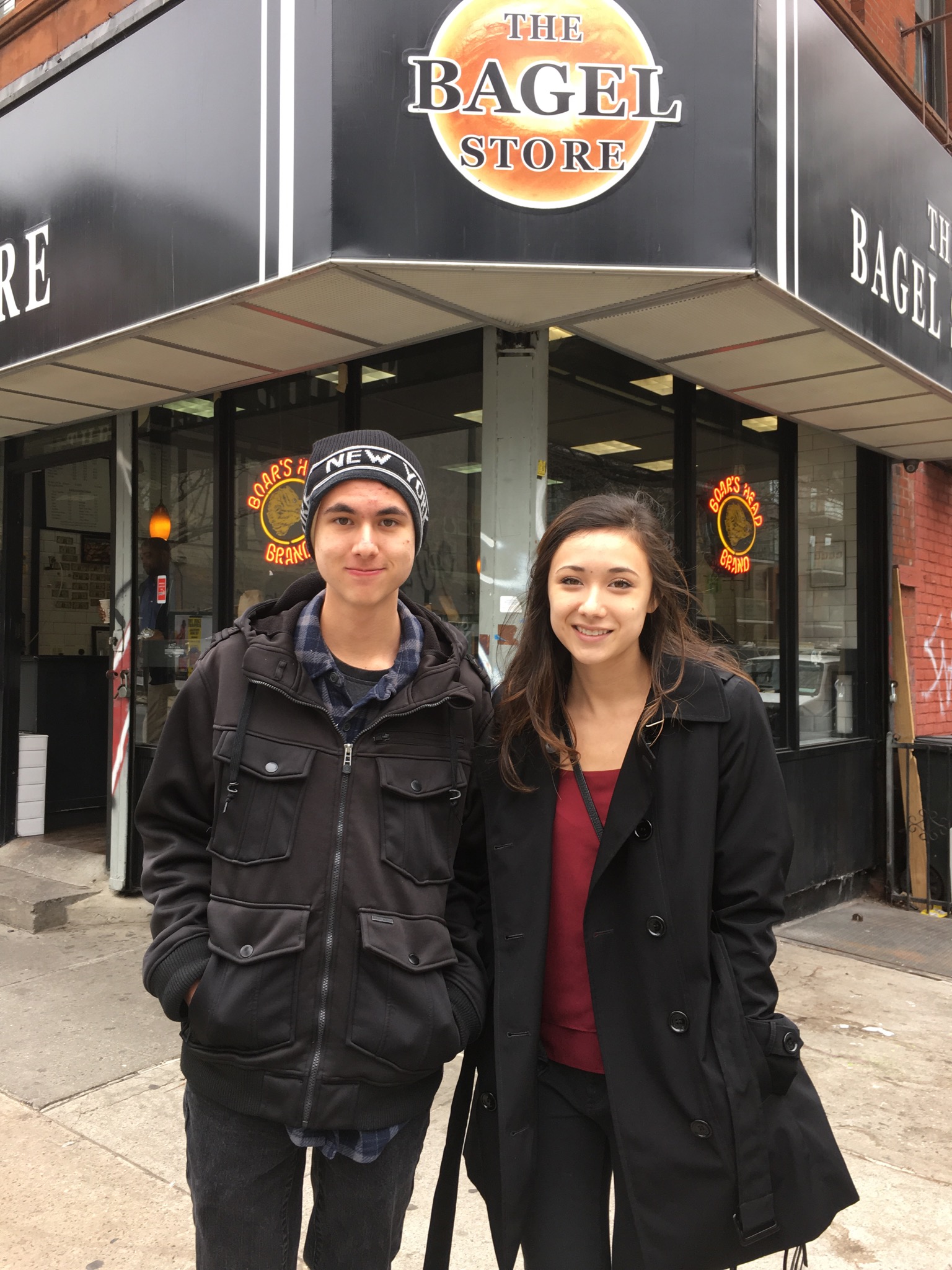 About 45-minutes later, the bagels were ready. I went with the classic "Funfetti" cream cheese, my brothers got cotton candy and red velvet, and my dad got cannoli flavored. We didn't know beforehand, but they have a ton of fun flavored cream cheese to choose from! I had to stick with the BuzzFeed recommendation though. Drumroll please…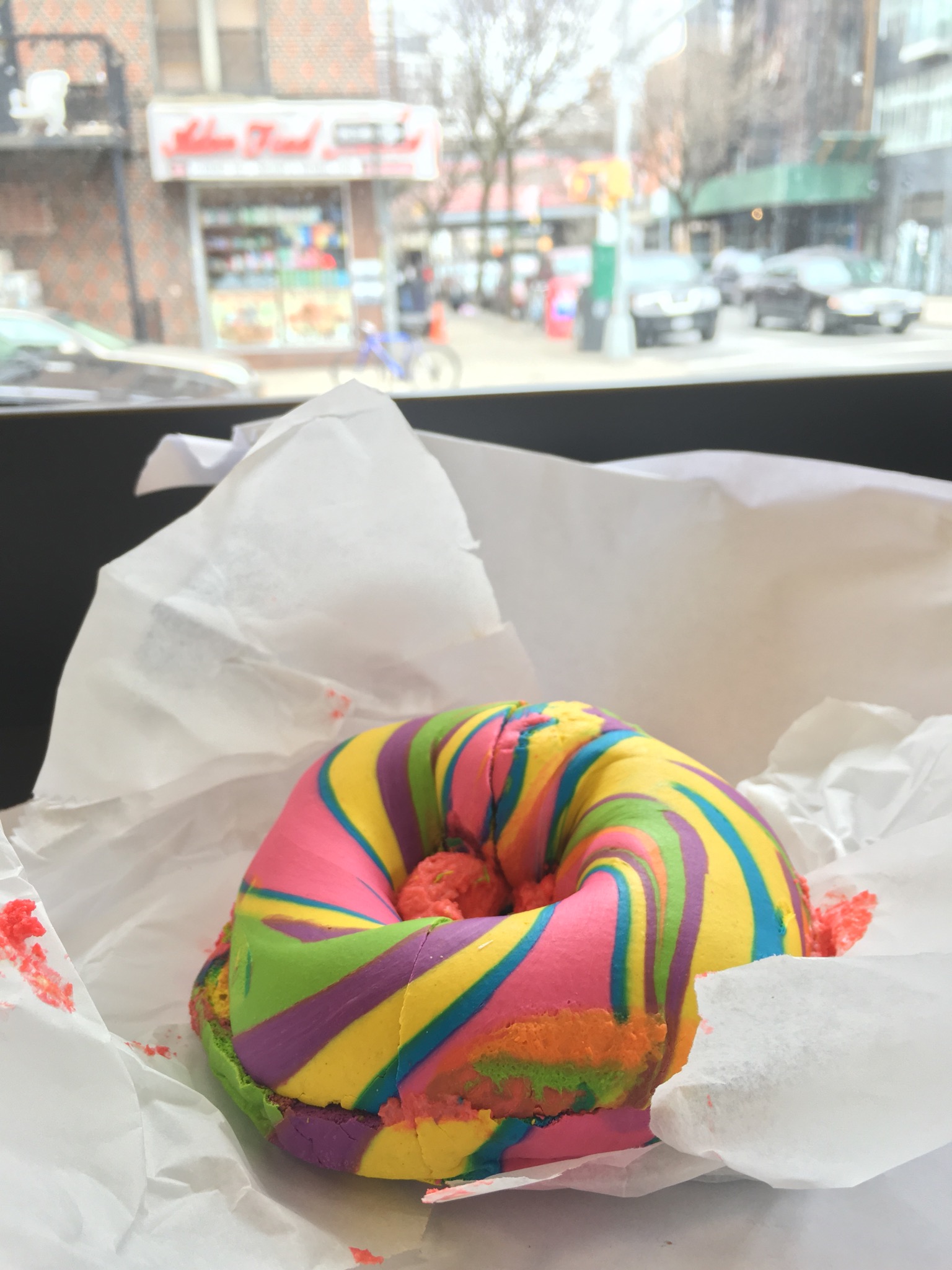 Even the cross-section was photogenic.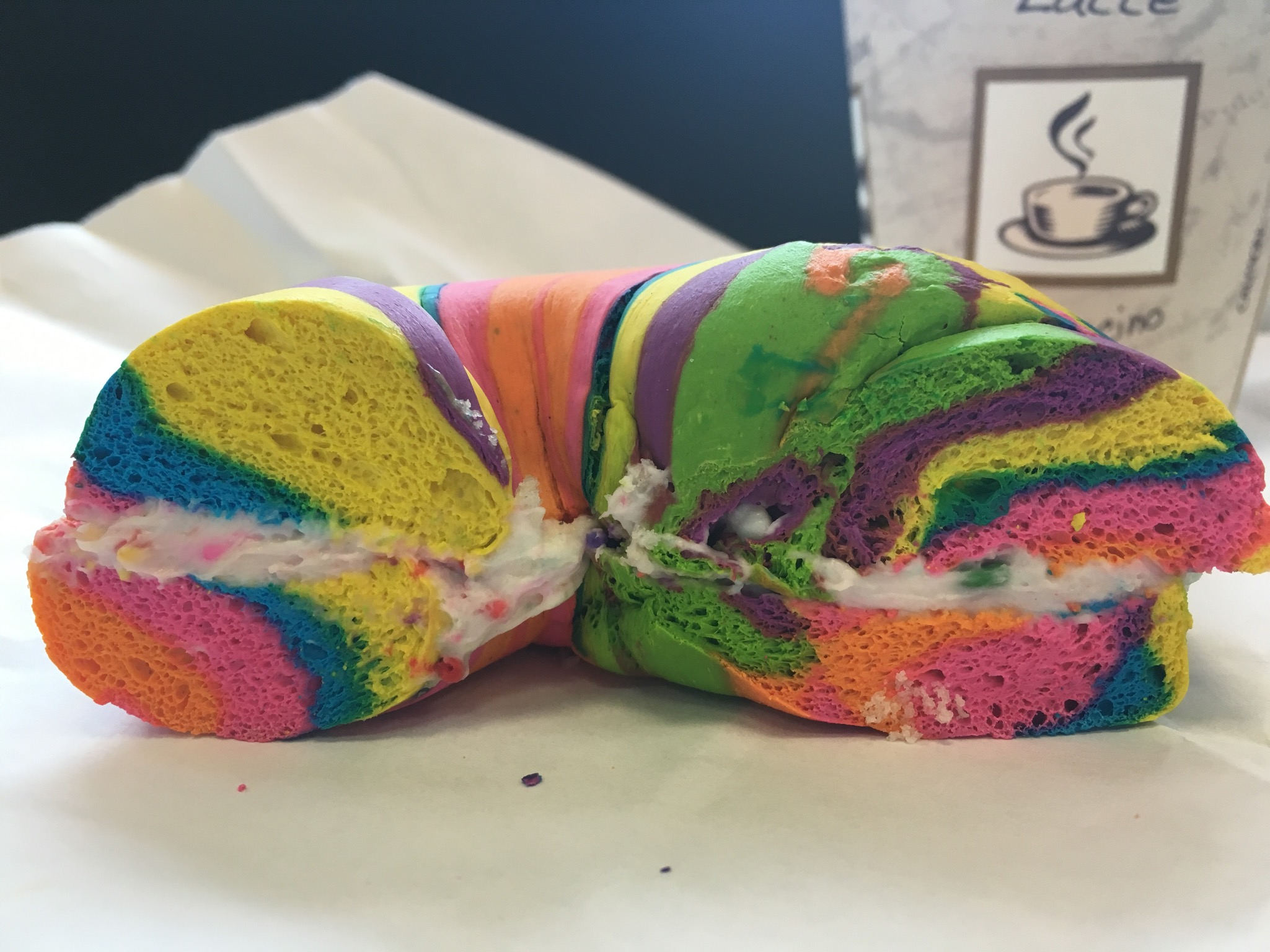 Enter excited Kalei: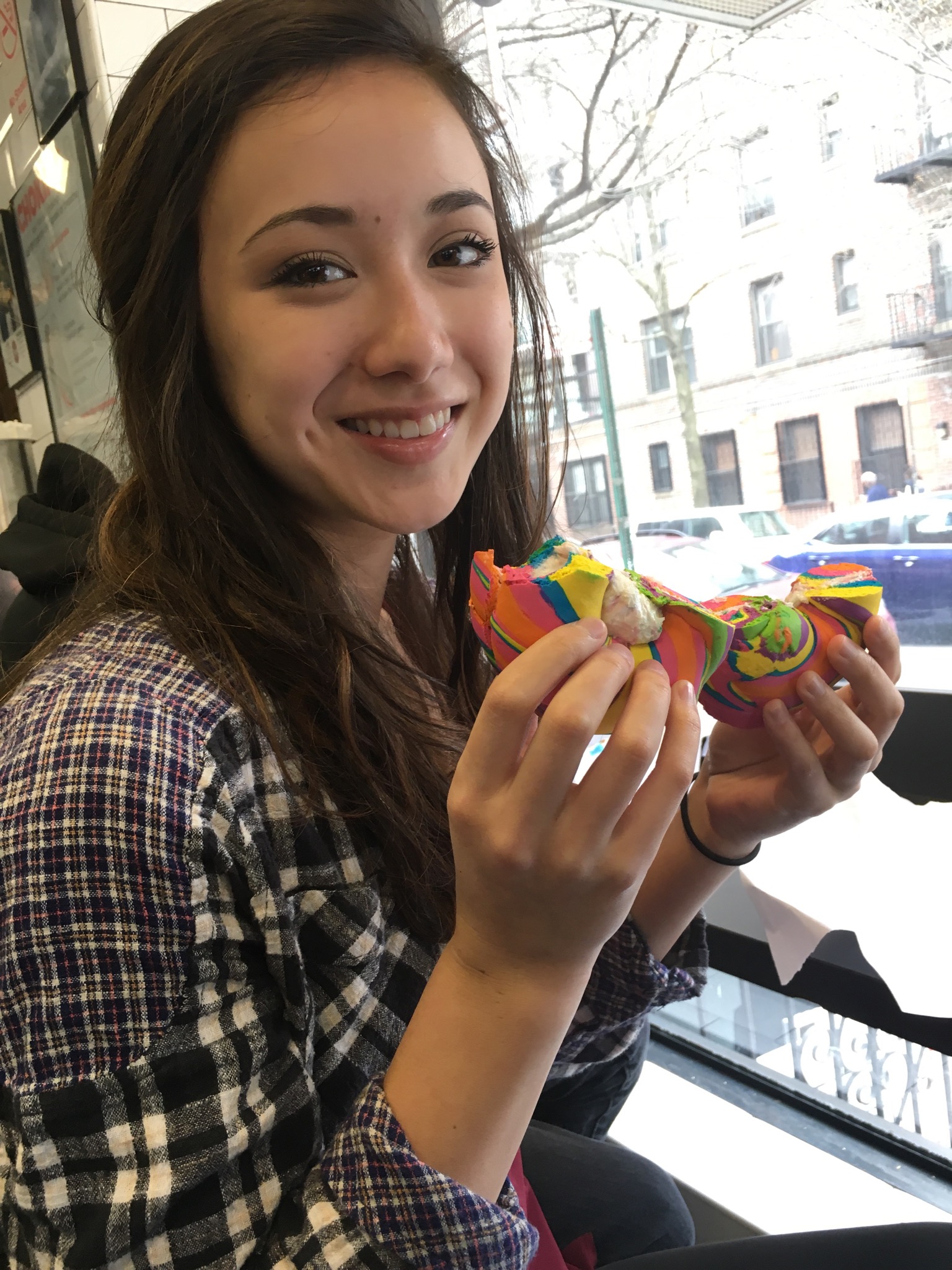 How are these bagels so vibrantly colored even though they're baked?? Rumor has it, they won't toast the rainbow bagels to avoid less-than-par Instagram shares…Understandable. All of the Yelp reviews harp on the fact that this is a tourist trap, and you can find much better bagels in the city. While I'm 100% sure that's true, these bagels were still the best bagels I've ever had. Seattle doesn't do so well in the bagel department.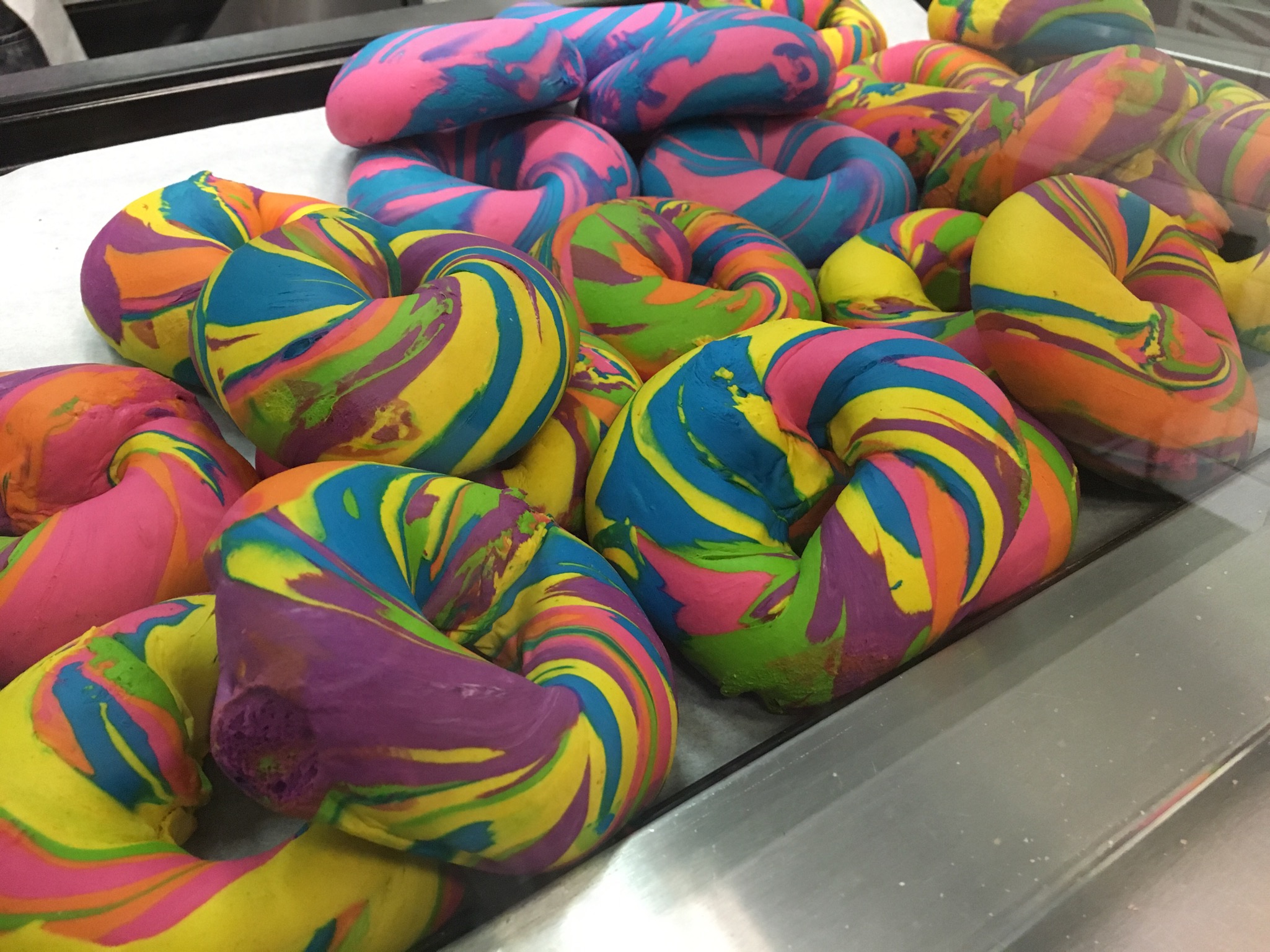 They were chewy, more of a dough-like taste than the bread-like Seattle bagels I'm used to. They aren't sweetened at all, which you might expect from the look, but I was ready for that. The cream cheese is slightly sweeter than a normal cream cheese, but not overwhelmingly flavored in any of the ones we tried.
My family was skeptical of making the trip to get these bagels, but all-in-all it was a really fun adventure. We got to walk around Brooklyn neighborhoods when we wouldn't have done that otherwise. It's no holy grail of baked goods, but I'd still completely recommend stopping by if you're in the neighborhood!