If I had to name one week of my life as the most exciting (also most dirty and tiring), it would be my "spring break" trip in Australia. We had a week off of school at the University of Sydney, and we were sure as hell going to make the most of it. Our plan? Fly all the way up the Eastern coast to Cairns–famous for the Great Barrier Reef–and make our way back down to Sydney (if this is your only time in Australia, I'd recommend continuing the trip to Melbourne).
So if you're young, spontaneous, and ready for some fun– listen up, because boy do I have a trip planned for you.I can't take credit for planning this whole trip, we actually used Peter Pan's travel agency (a popular choice for backpackers) to organize all the flights, busses and tours. While I'm generally a believer in DIY trips, I do think they ended up saving us some cash with group discounts, and they definitely saved us some time and organization.
So here you have it, our (general) trip itinerary, without a travel agent.
Day 1 (Friday): Fly from Sydney to Cairns in the morning. We stayed at Gilligan's Hostel, which is the biggest hostel in all of Cairns. To put it lightly, it's like Disneyland for Australian spring breakers. It was full of rugby players and drunk millennials. The hostel was also a restaurant, club, and store. If you're looking for a quiet place to stay, this isn't it– but it sure was fun.
We went downstairs to the club at night, and it was a ton of fun! Every day has a different theme and events or free drinks going on.
Day 1 (Saturday): Uncle Brian's Tour. I really don't know how to explain this one other than a crazy guy driving us to a bunch of different waterfalls across Cairns. It was a ton of fun, but you definitely need to bring the energy. One of the waterfalls had a giant rock slide that you could body board down. We made a few other pit stops including the waterfalls that the infamous Herbal Essences hair-flip commercial was filmed at.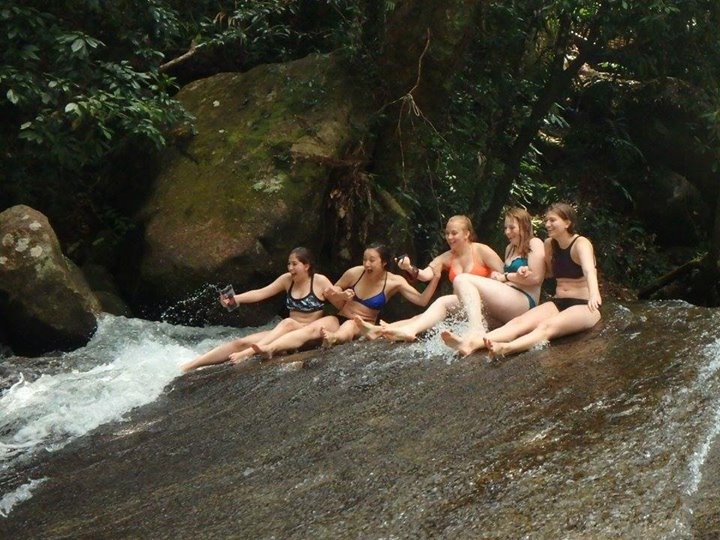 This tour had a total college-kid backpacker vibe, and I would completely recommend it! Alternatively, you could rent a car and go see the falls on your own, but honestly the tour gave it some character.
Day 2 (Sunday): Ocean Freedom GBR Cruise Tour. Of course we couldn't leave Cairns without doing a tour out to the Great Barrier Reef. You really can't do this one on your own, so we took Peter Pan's word on which tour guide to go with, and I liked their pick! I did go back to Cairns on another Great Barrier Reef tour, and I honestly preferred Ocean Freedom. Unlike most of the other activities we did on this trip, it was an all-ages friendly tour. You could even try scuba diving briefly under guidance on the tour. Beautiful snorkeling!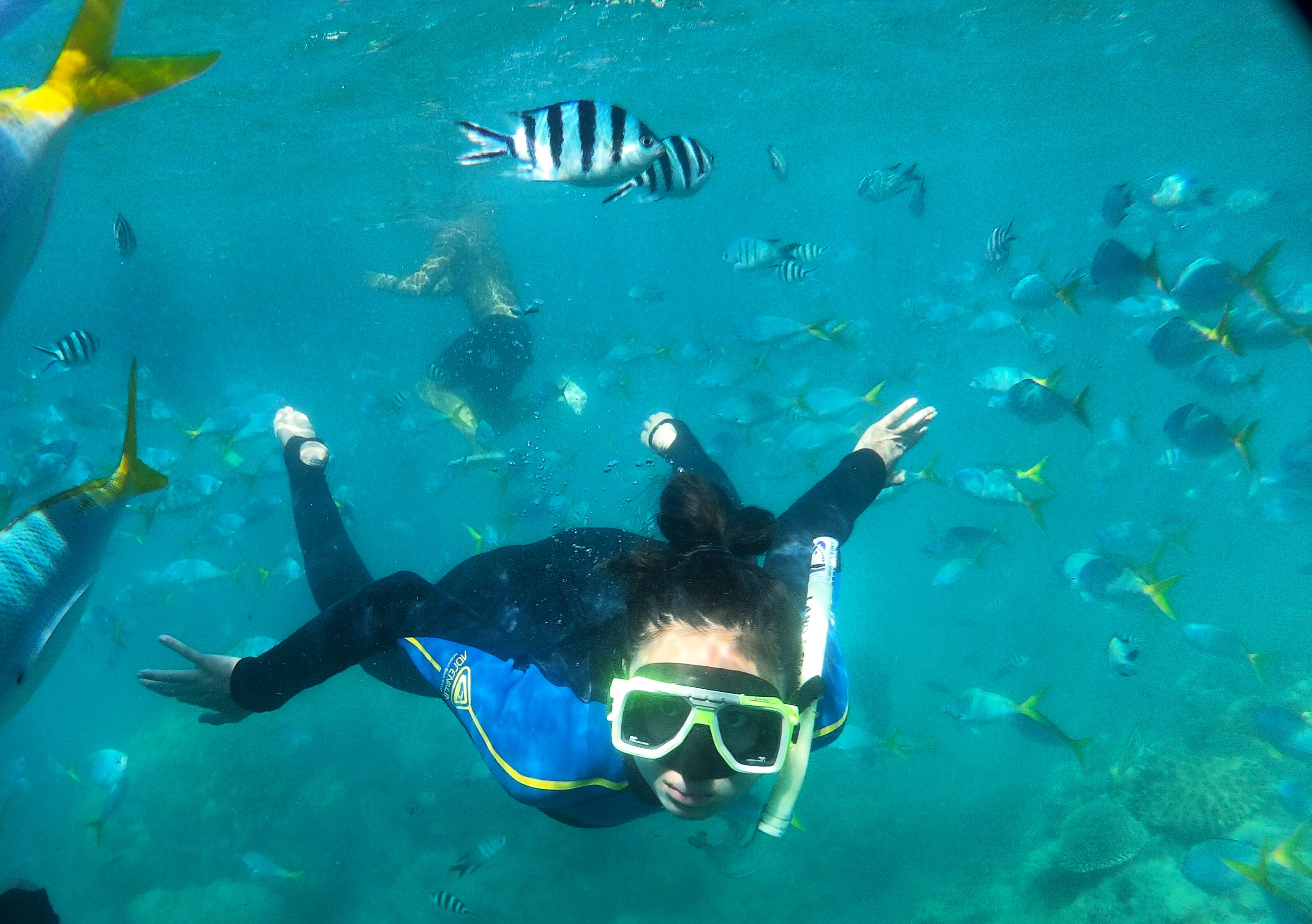 Sunday night we took an overnight Greyhound bus to Airlie Beach, which is the town that you leave from for tours of the Whitsunday Islands. This saved us a night of hostels, and an expensive plane ticket/car rental, but it's not for the faint of heart. Our overnight buses generally didn't leave until 2am, so we got pretty friendly with the 24/7 McDonald's in Cairns and their free Wi-Fi access. We took advantage of the free waterparks in Australian cities, and the locker rooms/showers that went along with them.
Days 3-5 (Monday – Wednesday): Tongarra Whitsunday Sailing Tour. These three days are the highlight of my trip. After a brutal overnight bus ride to Airlie Beach, we were warmly welcomed to the Whitsunday Islands with a sailboat tour. If you haven't heard of the Whitsundays, its something to add to your to-do list– the whitest pure silica sand in the world, and it's absolutely breathtaking. You can generally only get to this island on day tours, and you have the choice between a high-speed boat taking you there for an excursion, or a multi-day sailboat tour of the islands. We chose sailboats.
This is one of the most amazing memories I have, waking up on the deck of the sailboat to "Somewhere Over the Rainbow" in the middle of the Whitsunday Islands (even if it was shark infested water). I will never forget how magical that feeling was, and being able to just jump off the boat and snorkel into the Great Barrier Reef at any point of day.
At the end of day 5, we reluctantly got off our beloved sailboat and embarked on our next overnight Greyhound journey to Rainbow Beach, a popular starting destination for Fraser Island.
Day 6 (Thursday): Rainbow Beach. This is one of the only down-days we had on our break. We took a relaxing day at Rainbow Beach where we stayed at Dingo's Hostel before our tour of Fraser Island. There's not a whole lot to do in this area, but it was nice to have a little break from all the go-go-go. Our favorite part of the hostel were the vegan pancakes served every morning as breakfast!
We also took a quick hike up to some beautiful sand dunes to watch the sunset at night.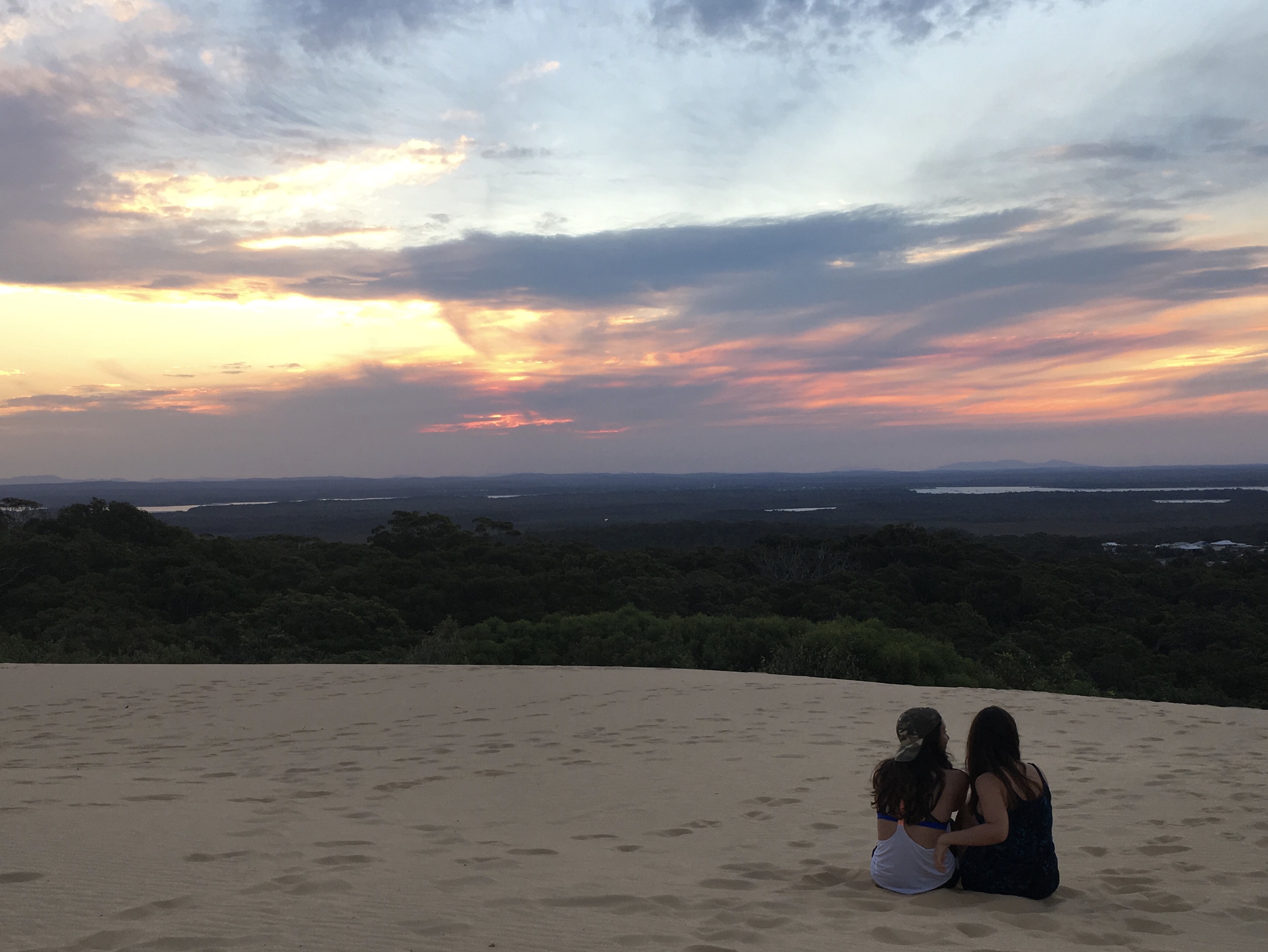 Days 7-9 (Friday – Sunday): Dingo's Fraser Island Tour. This is another tour you'll hear a lot about. Fraser Island is the largest sand island in the world, and the origin of the Dingo (hence the name of all the tours). We got to drive/tour in 4x4s across the island, and spend a night at a pre-set campsite (some sort of glamping). A lot of people have to decide between a Whitsundays tour or Fraser tour, I personally preferred the Whitsundays, although they both were incredible experiences.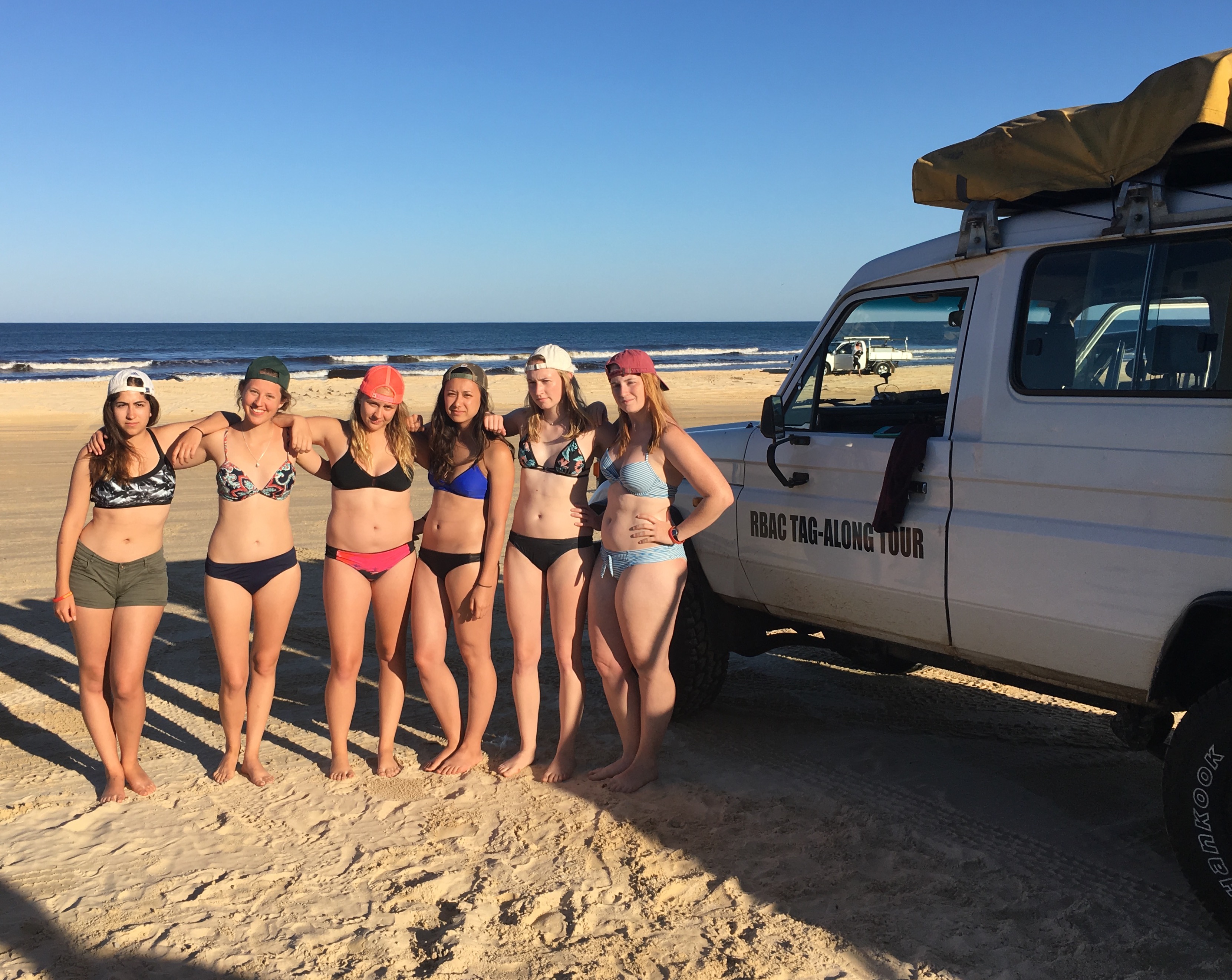 Day 10-11 (Monday – Tuesday): Brisbane. The morning of Day 10 we took our last Greyhound bus down to Brisbane where we would wrap up our Spring Break. If we had more time, I would've loved to add on Byron Bay or the Gold Coast. Brisbane is a cute little beach city, and we had a lot of fun wandering the town for the day. On Tuesday we set off for Lone Pine Koala Sanctuary where you can actually hold Koala's (it's illegal to hold them in NSW, which is why we weren't able to do it in Sydney). Finally, fly back to Sydney in the afternoon!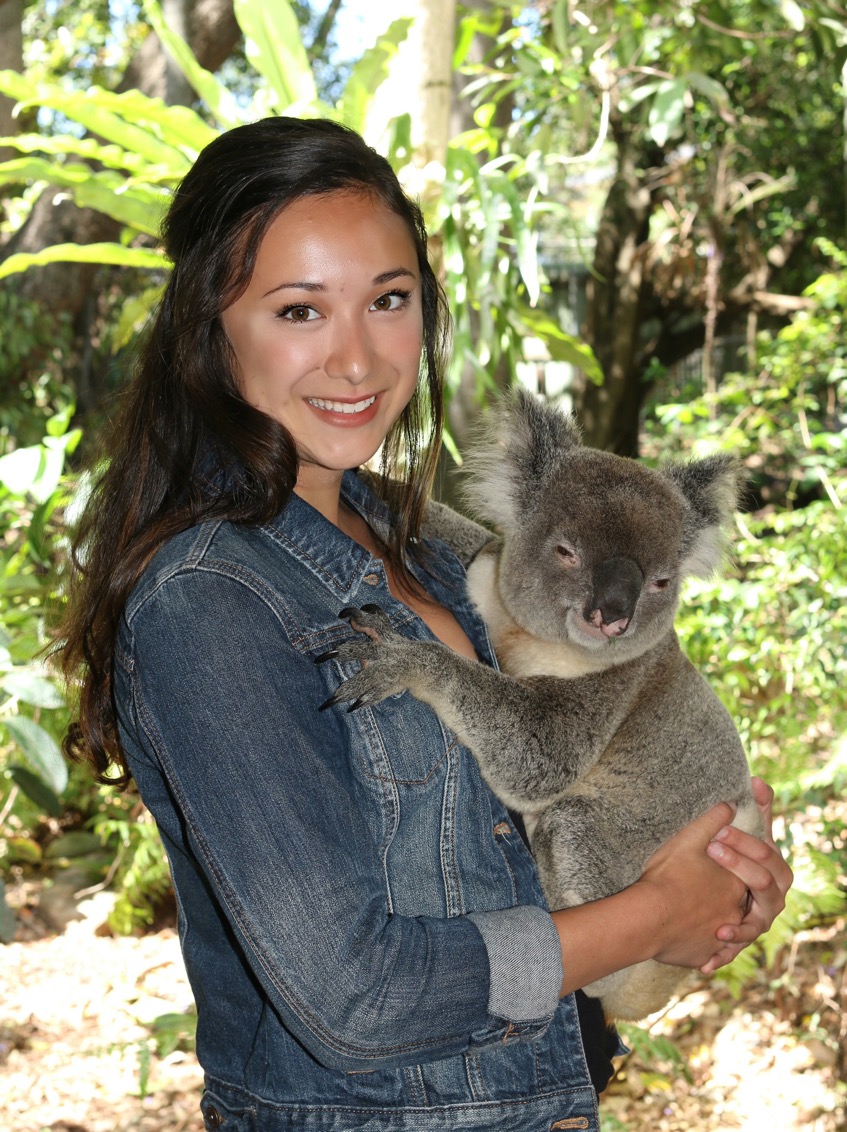 Overall the trip cost was about $1,000 USD per person.
So yes, it was pricey, but we packed in a lot of activities for just under two weeks. It's one of the best, craziest, and most memorable trips of my life and I couldn't recommend it more to anyone else who wants to see Australia. For the first time on our study abroad trip, we got to see the rest of the country (and it's a big country). When in Australia, take advantage of all the natural beauty around!